I've been here, just busy.
You see, we bought a house back in February. The old owners had (in my opinion) bad decorating taste. For example, the living room was painted baby poop brown. We painted it a pretty green. That was the first room to change. Then, we've been sitting on our kitchen. We chose colors and figured out what we wanted to do with it, but we knew painting a kitchen would be no fun so we kept putting it off. Then, we decided that we had to get the stupid thing done before my kid's first birthday party (on Saturday). For these past two weeks we've been pouring all available time into getting Project Kitchen done.
The old owners painted it powder blue with lighthouse wallpaper. That's fine, but we're not a powder blue with lighthouse wallpaper kind of family. Here's the before picture (taken when we first moved in):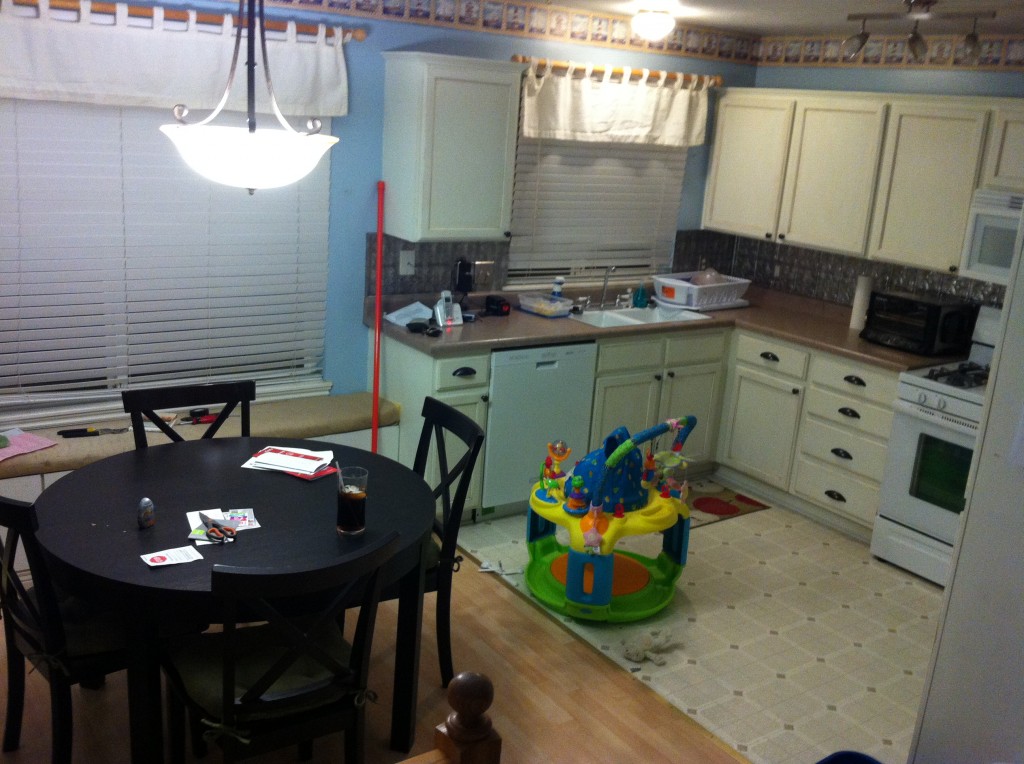 Here's what we've been doing to it. It's still rather messy because we're still doing touchups so forgive the paint supplies on the counter and the toys on the table.
We're doing the finishing touches today (we have some touchups to do, and we need to paint the windowsills and touch up the cabinets still) and then we'll be done with painting. Eventually, in a year or so, we will get new countertops and extend the wood flooring into the kitchen area (I hate the linoleum). Saturday is Fiona's first birthday party (her actual first birthday is on Wednesday, the 15th). After Saturday, I'll be back posting 4 reviews a week.
Thanks for being so patient. I knew Project Kitchen would be a time drain, I just had no idea how MUCH of a time drain.