Well, it's happened. I've been blurbed in a book. I never, ever thought I'd be blurbed in a book. Ever. So of course when I found out (thanks to Aidan from A Dribble of Ink for pointing it out), I ran to the bookstore and bought a copy of the book to have because, really, why not? Anyway, this reminded me of another cool thing that a blogger from Iceberg Ink informed me of a while ago. He took a picture in his local bookstore (somewhere in Canada) and sent it to me saying, "Sarah! You're famous!"
I figure that as long as I'm squeeing and basking in my own glow of awesome (please read the appropriate sarcasm into those words), I might as well attach both pictures to this post.
I have no idea where this bookstore is, only that it's somewhere in Canada: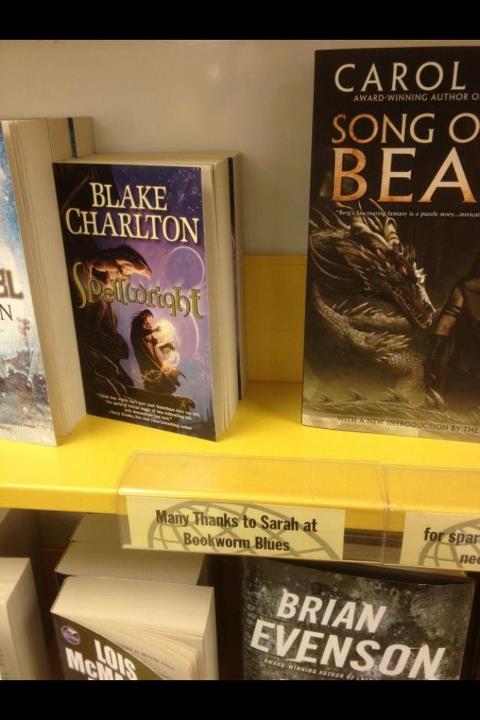 My very first book blurb in Spellbound by Blake Charlton: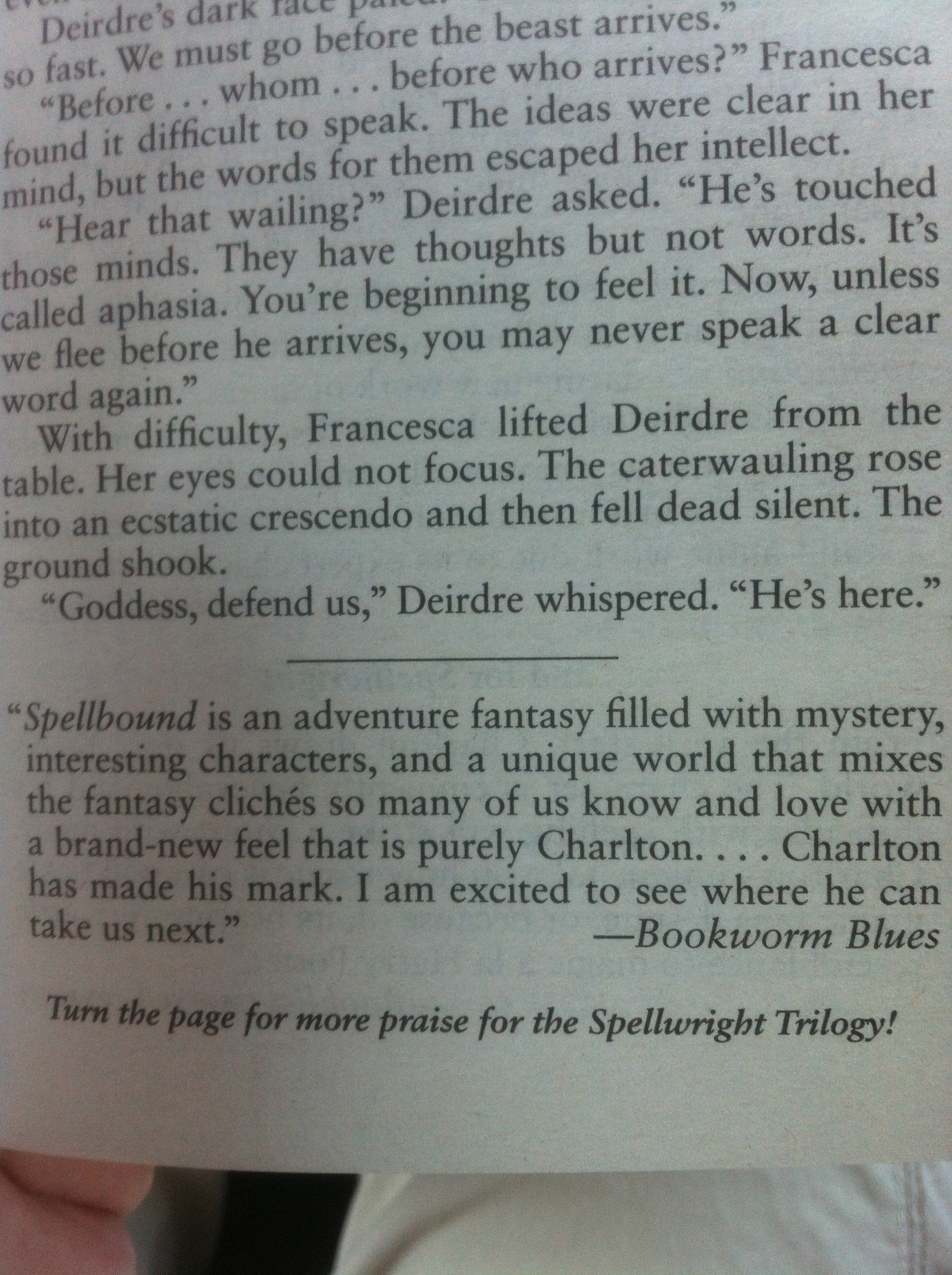 On a side note, I always appreciate when people let me know when they see stuff like this. It probably almost never happens, but those rare occasions that it does really make me feel somewhat warm and tingly inside. It makes me think that I might, just might, be doing something right over here in my dusty internet corner.