I don't generally do cover art reveals, so if I'm doing one, you know it's important.
As many of you may or may not know, I'm helping edit (a few hours each night, in fact) the Triumph Over Tragedy anthology (brain child of R. T. Kaelin) dedicated to those effected by Superstorm Sandy. This project is incredibly important to me. So far, nearly thirty (30!) authors are donating or writing stories for this project and I've been keeping busy editing as many as I possibly can, as fast as I can so we can publish this in December.
Until then, we are hoping to raise money for the victims of Sandy before (and when) the book is released. We have a page on IndieGoGo where you can preorder a book for $7, or donate whatever amount you want toward this cause. Everything and anything is appreciated and 100% of the proceeds go toward the Red Cross. So you get a great book, with some amazing stories by wonderful authors (Robert Silverberg, Michael Sullivan, Bradley P. Beaulieu, Alex Bledsoe, Jean Rabe and others) and help people in need at the same time. Win-win.
You can find more information on the IndieGoGo page, where you can also donate. 
If you are an author who would like to donate a story, please check out the contact information on the IndieGoGo page as R.T. Kaelin takes submissions. Anyone who wants to help is welcome, as long as the stories stay within the speculative fiction genre(s) and are thematically relevant to the title, Triumph Over Tragedy.
And, without further ado, let me show off to you the wonderful cover art for Triumph Over Tragedy. The artwork was generously donated for our use. Everyone involved in this project is donating a lot of time and effort to help those in need and they should all be commended.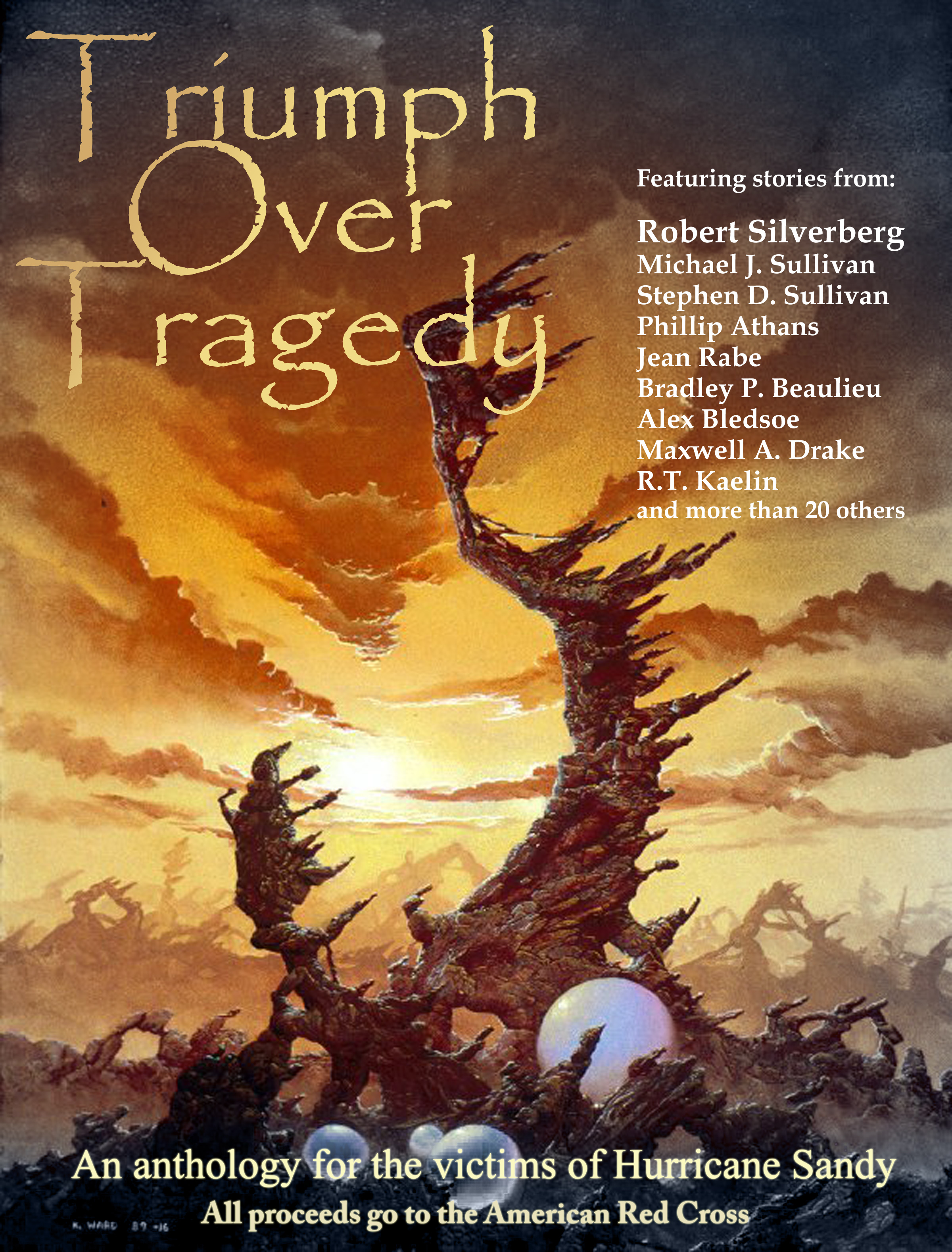 Please share the cover art and link to IndieGoGo wherever you can. Help spread the word, so we can offer aid to as many people as we can.
I will keep you frequently updated with news about this project as it trickles in.