I don't usually do this stuff, but I'm rather bored at the moment (Okay, the honest truth is that I'm avoiding editing something because, well, that's how I roll). Anyway, I saw this on a few other blogs and it looked like a good time killer, and rather interesting. Sometimes I like to detour a little and see what others are reading/have read/whatever rather than analyze what I'm currently reading. If you'd like to participate, please do. I'd like to learn more about you, my darling reader.
(Apologies in advance, for some reason my website won't follow my spacing instructions so some of the questions/answers are basically on top of each other. It's messy. Oh well.)
—–
AUTHOR YOU'VE READ THE MOST BOOKS FROM:
Steven Erikson because, you know, BADASS.
Coming in a close second is K.J. Parker. Because, you know, BADASS again.
BEST SEQUEL EVER:
CURRENTLY READING:
Yeah, I'm that kind of reader.
DRINK OF CHOICE WHILE READING:
Tea, thankyouverymuch.
E-READER OR PHYSICAL BOOK:
Half and half. I get a lot of physical books, and there's something about the feel and smell of a book that an e-reader can't replace. That being said, because I have a glorious two-year-old who says, "LOOK MAMA!" and rips my books without realizing that she's ruining things, I tend to get the job done a lot faster on an ereader.
FICTIONAL CHARACTER YOU PROBABLY WOULD HAVE ACTUALLY
DATED IN HIGH SCHOOL:
Gerald Terrant from C.S. Friedman's books. I have a thing for evil, calculating bastards. I also have a thing for antiheroes. Give me a wonderful antihero, and I'll probably develop some weird nerd crush on them.
GLAD YOU GAVE THIS BOOK A CHANCE:
This ended up being one of my absolute favorite series written by an author who I view as being some sort of literary god. To think, I almost didn't read this because it looked boring to me. Now I am thinking of starting a cult dedicated to all things K.J. Parker.
HIDDEN GEM BOOK:
This is actually the first book in a trilogy called The Chronicles of Sirkara by Laura Resnick. Vastly underrated, incredibly well done, very entertaining epic fantasy that more people really need to read.
IMPORTANT MOMENT IN YOUR READING LIFE:
I'll go with two. First, is reading this book because it started me thinking "Hey, maybe fantasy really isn't bad." It fertilized the ground so my brothers could plants Robert Jordan and George R. R. Martin seeds.
The second is starting this website, which has completely changed how I read. I'm a more thoughtful, detailed reader who isn't afraid to try something new and different because of good ol' Bookworm Blues.
JUST FINISHED:
KIND OF BOOKS YOU WON'T READ:
Books with covers like this:
LONGEST BOOK I'VE READ:
I'm currently reading it.
MAJOR BOOK HANGOVER BECAUSE OF:
I read this book about two years ago and I still feel like I'm pulling myself out of it.
NUMBER OF BOOKCASES YOU OWN:
Currently, five bookcases. The better question is how many book piles do I have because of the number of books that don't fit on my book cases. Um, about five moving boxes full, and at least five more piles randomly spread throughout my house.
ONE BOOK YOU HAVE READ MULTIPLE TIMES:
This series is so much fun.
PREFERRED PLACE TO READ: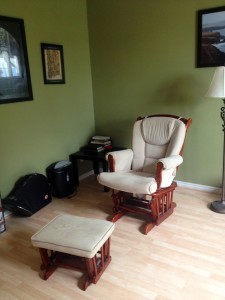 QUOTE THAT INSPIRES/GIVES THE FEELS:
READING REGRET:
That I didn't start reading Terry Pratchett or Kurt Vonnegut much, much sooner.
SERIES YOU STARTED AND NEED TO FINISH:
THREE OF YOUR ALL TIME FAVOURITE BOOKS:
In no particular order:
UNAPOLOGETIC FAN GIRL FOR:
K.J. Parker. Period. End of discussion.
VERY EXCITED FOR THIS RELEASE:
I'm done with the vampire fad, but I love Freda Warrington, so I'm very excited to see what she does with this book. Out October 2013.
And I don't think this one is out in the US until a little later, but I could be wrong:
WORST BOOKISH HABIT:
I just about refuse to finish a book/series that I LOVE because I NEVER WANT IT TO END.
X MARKS THE SPOT: START AT TOP LEFT AND PICK THE 27TH BOOK ON YOUR SHELF:
YOUR LATEST BOOK PURCHASE:
ZZZ-SNATCHER BOOK:
Just about any book does that if I let it. Currently the culprit is: