It's been a long time since I've done one of these. This is my way to point out books that look interesting to me, and give the reviewers I respect so much a bit of a nod in the process.
What books are you eyeing?
—
King of Morning, Queen of Day – Ian McDonald
Discovery blamed on: Civilian Reader
Buy the book
About the book
Winner of the Philip K. Dick Award and the Prix Imaginales: Three generations of women share a mysterious power—one that threatens to destroy them
In early-twentieth-century Ireland, life for Emily Desmond is that of the average teenage girl: She reads, she's bored with school, and she has a powerful imagination. Then things begin to change. Her imagination is so powerful, in fact, that she wills a faerie into existence—an ability calledmythoconsciousness. It's this power that opens a dangerous door that she will never want to close, and whose repercussions will reverberate across time.
First to be affected is her daughter, Jessica, who, in the mid-1930s, finds that she must face her mother's power by using the very same gift against her. Then, in the near future, Jessica's granddaughter, Enye, must end the cycle once and for all—but it may prove too powerful to overcome.
—
The Heresy Within – Rob J. Hayes
Discovery blamed on: Fantasy Book Review
Buy the book
About the Book
The Heresy Within is the first book in the debut trilogy, The Ties that Bind by Rob J. Hayes.
Thanquil Darkheart is an Arbiter of the Inquisition, a witch hunter tasked with hunting down and purging heretics. Thanquil Darkheart is also something else, expendable.
When the God-Emperor of Sarth tells Thanquil there is a traitor operating among the highest echelon of the Inquisition he knows he has no choice but to sail to the city of Chade and follow the Emperor's single lead.
The Black Thorn is a murderer, a thug, a thief and worse but he's best known for the killing of six Arbiters. These days he travels with a crew of six of the most dangerous sell-swords in the wilds.
After a job well done they find themselves on the run from the law once again but the boss has good news; a new job, the biggest any of them have ever pulled. First, however, they need to evade capture long enough to secure travel to the free city of Chade.
Jezzet Vel'urn is a Blademaster; a swords-woman of prodigious skill but she knows that for a woman like her in the wilds there are two ways out of most situations; fight or screw. Truth is, all too often for Jezzet's liking, it comes down to a combination of the two.
Jezzet is chased half-way across the wilds by a vengeful warlord until she makes it to the free city of Chade. Instead of sanctuary, however, all she finds are guards waiting to turn her over for some quick gold.
—
The Drowning City – Amanda Downum
Discovery blamed on: Fantasy Review Barn
Buy the book
About the Book
Symir — the Drowning City. home to exiles and expatriates, pirates and smugglers. And violent revolutionaries who will stop at nothing to overthrow the corrupt Imperial government.
For Isyllt Iskaldur, necromancer and spy, the brewing revolution is a chance to prove herself to her crown. All she has to do is find and finance the revolutionaries, and help topple the palaces of Symir. But she is torn between her new friends and her duties, and the longer she stays in this monsoon-drenched city, the more intrigue she uncovers — even the dead are plotting.
As the waters rise and the dams crack, Isyllt must choose between her mission and the city she came to save.
—
Datura – Leena Krohn
Discovery blamed on: Mad Hatter's Bookshelf
Buy the book
About the Book
From the PW starred review: "Shadows of Kafka and Strindberg are infused with Krohn's love of her fragile characters…Aficionados of the surreal will find this a contemporary masterwork."… translated by Anna Volmari and Juha Tupasela. Our narrator works as an editor and writer for a magazine specializing in bringing oddities to light, a job that sends her exploring through a city that becomes by degrees ever less familiar. From a sunrise of automated cars working in silent precision to a possible vampire, she discovers that reality may not be as logical as you think—and that people are both odder and more ordinary as they might seem. Especially if you're eating datura seeds. Especially when the legendary Voynich Manuscript is involved. Where will it all end? Pushed by the mysterious owner of the magazine, our narrator may wind up somewhere very strange indeed. "Datura is luminous–at once a secret history of losers, dreamers, and quacks, and a lyrical argument on the nature of reality. I thoroughly enjoyed it." – Sofia Samatar, A Stranger in Olondria
—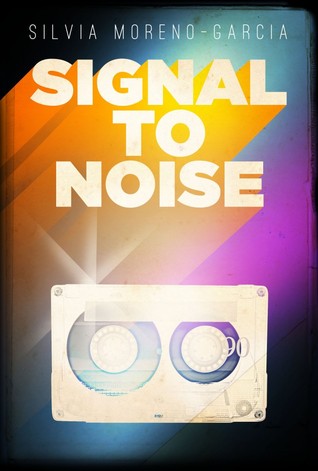 Signal to Noise – Silvia Moreno-Garcia
Discovery blamed on: My Bookish Ways
Buy the book
About the Book
A literary fantasy about love, music and sorcery, set against the background of Mexico City.
Mexico City, 1988: Long before iTunes or MP3s, you said "I love you" with a mixtape. Meche, awkward and fifteen, has two equally unhip friends — Sebastian and Daniela — and a whole lot of vinyl records to keep her company. When she discovers how to cast spells using music, the future looks brighter for the trio. With help from this newfound magic, the three friends will piece together their broken families, change their status as non-entities, and maybe even find love…
Mexico City, 2009: Two decades after abandoning the metropolis, Meche returns for her estranged father's funeral. It's hard enough to cope with her family, but then she runs into Sebastian, and it revives memories from her childhood she thought she buried a long time ago. What really happened back then? What precipitated the bitter falling out with her father? And, is there any magic left?
—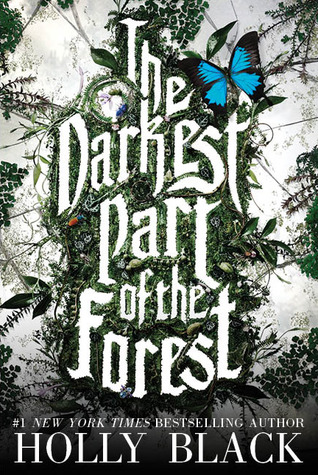 The Darkest Part of the Forest – Holly Black
Discovery blamed on: Speculating on SpecFic
Buy the book
About the Book
Children can have a cruel, absolute sense of justice. Children can kill a monster and feel quite proud of themselves. A girl can look at her brother and believe they're destined to be a knight and a bard who battle evil. She can believe she's found the thing she's been made for.
Hazel lives with her brother, Ben, in the strange town of Fairfold where humans and fae exist side by side. The faeries' seemingly harmless magic attracts tourists, but Hazel knows how dangerous they can be, and she knows how to stop them. Or she did, once.
At the center of it all, there is a glass coffin in the woods. It rests right on the ground and in it sleeps a boy with horns on his head and ears as pointed as knives. Hazel and Ben were both in love with him as children. The boy has slept there for generations, never waking.
Until one day, he does…
As the world turns upside down, Hazel tries to remember her years pretending to be a knight. But swept up in new love, shifting loyalties, and the fresh sting of betrayal, will it be enough?
—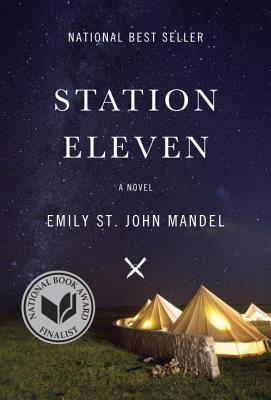 Station Eleven – Emily St. John Mandel
Discovery blamed on: The Speculative Scotsman
Buy the book
About the Book
An audacious, darkly glittering novel set in the eerie days of civilization's collapse, Station Eleven tells the spellbinding story of a Hollywood star, his would-be savior, and a nomadic group of actors roaming the scattered outposts of the Great Lakes region, risking everything for art and humanity.
One snowy night Arthur Leander, a famous actor, has a heart attack onstage during a production of King Lear. Jeevan Chaudhary, a paparazzo-turned-EMT, is in the audience and leaps to his aid. A child actress named Kirsten Raymonde watches in horror as Jeevan performs CPR, pumping Arthur's chest as the curtain drops, but Arthur is dead. That same night, as Jeevan walks home from the theater, a terrible flu begins to spread. Hospitals are flooded and Jeevan and his brother barricade themselves inside an apartment, watching out the window as cars clog the highways, gunshots ring out, and life disintegrates around them.
Fifteen years later, Kirsten is an actress with the Traveling Symphony. Together, this small troupe moves between the settlements of an altered world, performing Shakespeare and music for scattered communities of survivors. Written on their caravan, and tattooed on Kirsten's arm is a line from Star Trek: "Because survival is insufficient." But when they arrive in St. Deborah by the Water, they encounter a violent prophet who digs graves for anyone who dares to leave.
Spanning decades, moving back and forth in time, and vividly depicting life before and after the pandemic, this suspenseful, elegiac novel is rife with beauty. As Arthur falls in and out of love, as Jeevan watches the newscasters say their final good-byes, and as Kirsten finds herself caught in the crosshairs of the prophet, we see the strange twists of fate that connect them all. A novel of art, memory, and ambition, Station Eleventells a story about the relationships that sustain us, the ephemeral nature of fame, and the beauty of the world as we know it.