(Excuse me for a minute while I giggle because I'm pretty sure that you clicked on this link thinking it would be discussing something very different than I'm actually discussing. And I have a juvenile sense of humor, apparently.)
It's no secret that I have thyroid cancer, and have had it for the past five years. It's been so much fun (/sarcasm font). A lot of things change when you have cancer, but one thing that I never really expected was how cold I am now. That's one thing that my cancer doctor warned me about after I had my thyroid and it's numerous tumors removed a few years ago – having your thyroid removed will make you more sensitive to cold.
My nickname (and I'm not kidding here) used to be Ice Queen. I was the ice queen because I LOVED being cold SO MUCH. I was the person who would walk through the snow with flip flops on because I thought that adding frostbite to my routine would make an already amazing day that much better. Or something. Now I feel like my hands and feet are ice cubes when it's 70 degrees outside, and I hate that. Right now its a blustery 40, and I feel like hibernating under about 42 electric blankets. Once upon a time, this weather would have invigorated me.
Books can do a lot of things, so I'm looking for the perfect warm weather book to curl up with, along with my mug of tea. I need to thaw out a bit. I'd like to feel my fingers again.
I read a lot, but I haven't read everything. Here's a list of warm climate books off the top of my head (Note: some are there because they just remind me of hotter places, like Arizona is mostly hot, despite the fact that it does have cooler areas, for example). Please add to it this list! I'd like to get something long going so I have plenty of titles to visit all winter long.
—
Twelve Kings in Sharakhai – Bradley P. Beaulieu

Sharakhai, the great city of the desert, center of commerce and culture, has been ruled from time immemorial by twelve kings—cruel, ruthless, powerful, and immortal. With their army of Silver Spears, their elite company of Blade Maidens, and their holy defenders, the terrifying asirim, the Kings uphold their positions as undisputed, invincible lords of the desert. There is no hope of freedom for any under their rule.
Or so it seems, until Çeda, a brave young woman from the west end slums, defies the Kings' laws by going outside on the holy night of Beht Zha'ir. What she learns that night sets her on a path that winds through both the terrible truths of the Kings' mysterious history and the hidden riddles of her own heritage. Together, these secrets could finally break the iron grip of the Kings' power…if the nigh-omnipotent Kings don't find her first.
The Gunslinger – Stephen King

This heroic fantasy is set in a world of ominous landscape and macabre menace that is a dark mirror of our own. A spellbinding tale of good versus evil, it features one of Stephen King's most powerful creations—The Gunslinger, a haunting figure who embodies the qualities of the lone hero through the ages, from ancient myth to frontier western legend.
The Gunslinger's quest involves the pursuit of The Man in Black, a liaison with the sexually ravenous Alice, and a friendship with the kid from Earth called Jake. Both grippingly realistic and eerily dreamlike, here is stunning proof of Stephen King's storytelling sorcery.
Who Fears Death – Nnedi Okorafor

An award-winning literary author presents her first foray into supernatural fantasy with a novel of post-apocalyptic Africa.
In a far future, post-nuclear-holocaust Africa, genocide plagues one region. The aggressors, the Nuru, have decided to follow the Great Book and exterminate the Okeke. But when the only surviving member of a slain Okeke village is brutally raped, she manages to escape, wandering farther into the desert. She gives birth to a baby girl with hair and skin the color of sand and instinctively knows that her daughter is different. She names her daughter Onyesonwu, which means "Who Fears Death?" in an ancient African tongue.
Reared under the tutelage of a mysterious and traditional shaman, Onyesonwu discovers her magical destiny–to end the genocide of her people. The journey to fulfill her destiny will force her to grapple with nature, tradition, history, true love, the spiritual mysteries of her culture-and eventually death itself.
Hounded – Kevin Hearne
The first novel in the Iron Druid Chronicles—introducing a cool, new, funny urban fantasy hero
Atticus O'Sullivan, last of the Druids, lives peacefully in Arizona, running an occult bookshop and shape-shifting in his spare time to hunt with his Irish wolfhound. His neighbors and customers think that this handsome, tattooed Irish dude is about twenty-one years old—when in actuality, he's twenty-one centuries old. Not to mention: He draws his power from the earth, possesses a sharp wit, and wields an even sharper magical sword known as Fragarach, the Answerer.
Unfortunately, a very angry Celtic god wants that sword, and he's hounded Atticus for centuries. Now the determined deity has tracked him down, and Atticus will need all his power—plus the help of a seductive goddess of death, his vampire and werewolf team of attorneys, a bartender possessed by a Hindu witch, and some good old-fashioned luck of the Irish—to kick some Celtic arse and deliver himself from evil.
Deadhouse Gates – Steven Erikson
Note: This is the second book in a series.
In the vast dominion of Seven Cities, in the Holy Desert Raraku, the seer Sha'ik and her followers prepare for the long-prophesied uprising known as the Whirlwind. Unprecedented in size and savagery, this maelstrom of fanaticism and bloodlust will embroil the Malazan Empire in one of the bloodiest conflicts it has ever known, shaping destinies and giving birth to legends.
Throne of the Crescent Moon – Saladin Ahmed
The Crescent Moon Kingdoms, home to djenn and ghuls, holy warriors and heretics, are at the boiling point of a power struggle between the iron-fisted Khalif and the mysterious master thief known as the Falcon Prince. In the midst of this brewing rebellion a series of brutal supernatural murders strikes at the heart of the Kingdoms. It is up to a handful of heroes to learn the truth behind these killings.
Doctor Adoulla Makhslood, "the last real ghul hunter in the great city of Dhamsawaat," just wants a quiet cup of tea. Three score and more years old, he has grown weary of hunting monsters and saving lives, and is more than ready to retire from his dangerous and demanding vocation. But when an old flame's family is murdered, Adoulla is drawn back to the hunter's path.
Raseed bas Raseed, Adoulla's young assistant, is a hidebound holy warrior whose prowess is matched only by his piety. But even as Raseed's sword is tested by ghuls and manjackals, his soul is tested when he and Adoulla cross paths with the tribeswoman Zamia.
Zamia Badawi, Protector of the Band, has been gifted with the near-mythical power of the lion-shape, but shunned by her people for daring to take up a man's title. She lives only to avenge her father's death. Until she learns that Adoulla and his allies also hunt her father's killer. Until she meets Raseed.
When they learn that the murders and the Falcon Prince's brewing revolution are connected, the companions must race against time—and struggle against their own misgivings—to save the life of a vicious despot. In so doing they discover a plot for the Throne of the Crescent Moon that threatens to turn Dhamsawaat, and the world itself, into a blood-soaked ruin.
Alif the Unseen – G. Willow Wilson
In an unnamed Middle Eastern security state, a young Arab-Indian hacker shields his clients—dissidents, outlaws, Islamists, and other watched groups—from surveillance and tries to stay out of trouble. He goes by Alif—the first letter of the Arabic alphabet, and a convenient handle to hide behind. The aristocratic woman Alif loves has jilted him for a prince chosen by her parents, and his computer has just been breached by the State's electronic security force, putting his clients and his own neck on the line. Then it turns out his lover's new fiancé is the head of State security, and his henchmen come after Alif, driving him underground. When Alif discovers The Thousand and One Days, the secret book of the jinn, which both he and the Hand suspect may unleash a new level of information technology, the stakes are raised and Alif must struggle for life or death, aided by forces seen and unseen. With shades of Neal Stephenson, Neil Gaiman, Philip Pullman, and The Thousand and One Nights, Alif the Unseen is a tour de force debut—a sophisticated melting pot of ideas, philosophy, religion, technology and spirituality smuggled inside an irresistible page-turner.
Midnight Crossroad – Charlaine Harris
Welcome to Midnight, Texas, a town with many boarded-up windows and few full-time inhabitants, located at the crossing of Witch Light Road and Davy Road. It's a pretty standard dried-up western town.
There's a pawnshop (someone lives in the basement and is seen only at night). There's a diner (people who are just passing through tend not to linger). And there's new resident Manfred Bernardo, who thinks he's found the perfect place to work in private (and who has secrets of his own).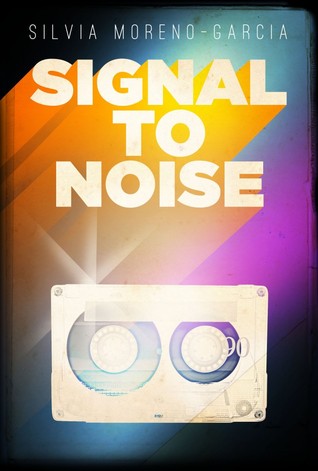 Signal to Noise – Silvia Moreno-Garcia 
A literary fantasy about love, music and sorcery, set against the background of Mexico City.
Mexico City, 1988: Long before iTunes or MP3s, you said "I love you" with a mixtape. Meche, awkward and fifteen, has two equally unhip friends — Sebastian and Daniela — and a whole lot of vinyl records to keep her company. When she discovers how to cast spells using music, the future looks brighter for the trio. With help from this newfound magic, the three friends will piece together their broken families, change their status as non-entities, and maybe even find love…
Mexico City, 2009: Two decades after abandoning the metropolis, Meche returns for her estranged father's funeral. It's hard enough to cope with her family, but then she runs into Sebastian, and it revives memories from her childhood she thought she buried a long time ago. What really happened back then? What precipitated the bitter falling out with her father? And, is there any magic left?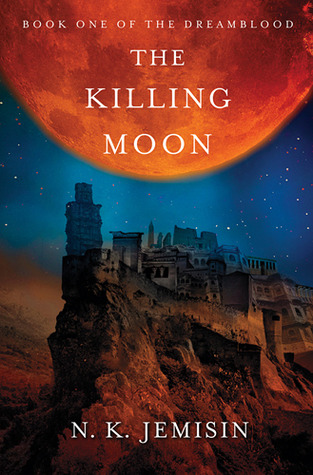 The Killing Moon – N.K Jemisin 
In the ancient city-state of Gujaareh, peace is the only law. Upon its rooftops and amongst the shadows of its cobbled streets wait the Gatherers – the keepers of this peace. Priests of the dream-goddess, their duty is to harvest the magic of the sleeping mind and use it to heal, soothe – and kill those judged corrupt.
—
So there you have it, my list off the top of my head. Please fill in the numerous gaps. Leave suggestions in the comments!