It brings me incredible pleasure to do this cover art reveal. I have already read this book, and I have already loved this book. I've enjoyed watching Deborah Wolf move through the writing, editing, and various other phases of publishing. I've loved the artistic renditions she's sent me. It's been an absolute blast to watch this all happen from the sidelines. And no one deserves it more.
You guys, I loved this book so hard. It is so diverse, and full of strong women and strange, beautiful, complex cultures that are very different than my own. The world building is detailed, just how I like it, and the writing is smooth, and addicting. The plot is intricate. This is the kind of book you can lose some time reading, and you won't complain, because every minute spent reading it is a minute well spent.
This book, folks, is one you really need to keep your eyes on. This is the epic fantasy novel I've been looking for. No joke.
So, here is the cover art and various other official things.
—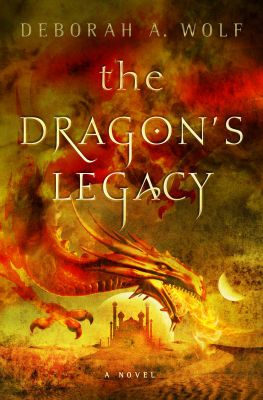 THE DRAGON'S LEGACY is a saga of epic fantasy in the tradition of Guy Gavriel Kay's THE SARANTINE MOSAIC and the darker folkloric tales of ARABIAN NIGHTS. THE DRAGON'S LEGACY is a journey of life and loss, of hope and heartbreak, sorcerers and swords and sand.
Lots and lots of sand.
It is a story of ruthless ambition and desperate love, powerful magic and impossible enemies, and hope in the face of despair.
It is also a story of middle-aged cannibals, kick-ass battles, giant freaking spiders and a young woman's quest to lose her virginity. None of which will matter if the Dragon wakes up…
The first book in this saga is THE DRAGON'S LEGACY, and will be published in hardcover by Titan Books in Spring 2017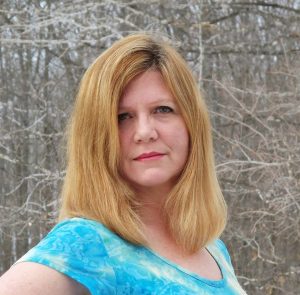 Deborah A. Wolf was born in a barn and raised on wildlife refuges, which explains rather a lot.  As a child, whether she was wandering down the beach of an otherwise deserted island or exploring the hidden secrets of Alaska with her faithful dog Sitka, she always had a book at hand.  She opened the forbidden door, and set foot upon the tangled path, and never looked back.
Deborah currently lives in northern Michigan with her kids (some of whom are grown and all of whom are exceptional), an assortment of dogs and horses, and one cat whom she suspects is possessed by a demon.