Dear readers,
I am incredibly excited to delight you with a cover reveal. Django Wexler is an author who, in my mind, has revitalized epic fantasy. He's blazed his own trail with a series that is long, detailed, and surprising. I've recently been rereading the whole thing, and I have fallen in love with it all over again. You can, I'm guessing, understand why I was so excited to be the host of this cover reveal. Wexler is a hell of a guy, with some incredible talent, and I'm thrilled to see that his series is as respected and enjoyed as it is.
I also think that he has some of the best covers in the business, and this one is no different.
If you haven't read this series yet, what are you waiting for? Seriously. It's that good.
If you want any author details, here you go:
Author's website
Author's Twitter
Buy the books
Now, onto the cover reveal. Check this glorious thing out!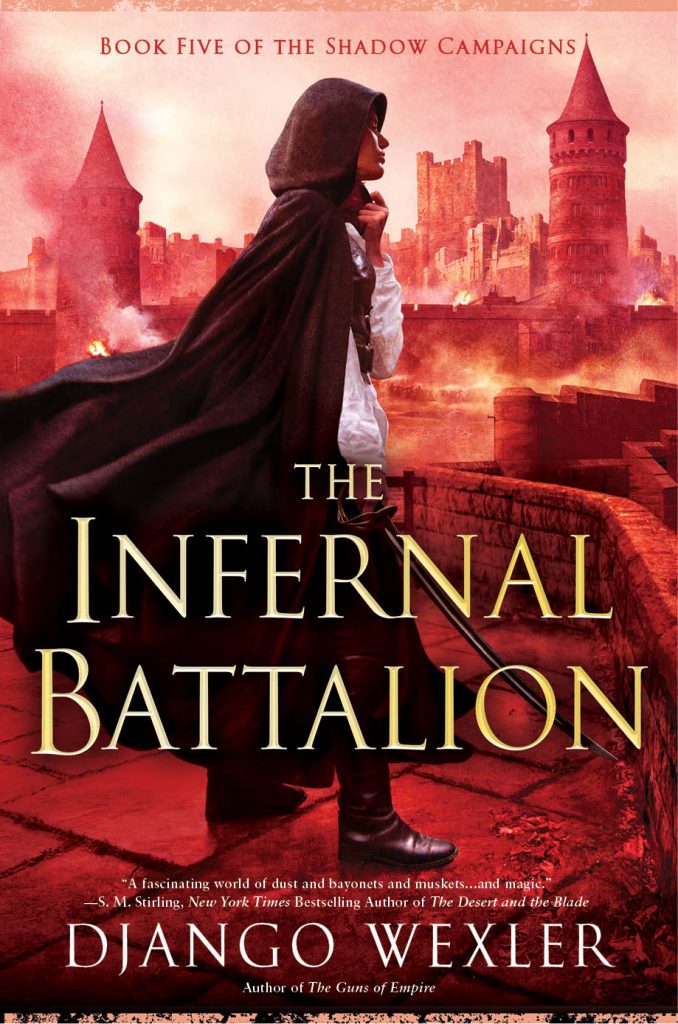 About the book
Military might and arcane power clash in Django Wexler's thrilling new Shadow Campaigns novel.
The Beast, the ancient demon imprisoned beneath the fortress-city of Elysium for a thousand years, has been loosed on the world. It absorbs mind after mind, spreading like a plague through the north. The fell army it has raised threatens the heart of Vordan, and it is under the command of the Beast's greatest prize: the legendary general Janus bet Valnich.
As Queen Raesinia Orboan and soldiers Marcus D'Ivoire and Winter Ihernglass grapple with the aftermath of a hard fought military campaign, they soon discover a betrayal they could never have foreseen. The news arrives like a thunderbolt: Janus has declared himself the rightful Emperor of Vordan. Chaos grips the city as officers and regiments are forced to declare for Queen or Emperor.
Raesinia must struggle to keep her country under control, and risks becoming everything she fought against. Marcus must take the field against his old commander, a man who has seemed an unbeatable strategist.
And as Winter recovers from her injuries and mourns her losses, she knows the demon she carries inside her may be the only thing standing between the Beast and the destruction of everything in its path…