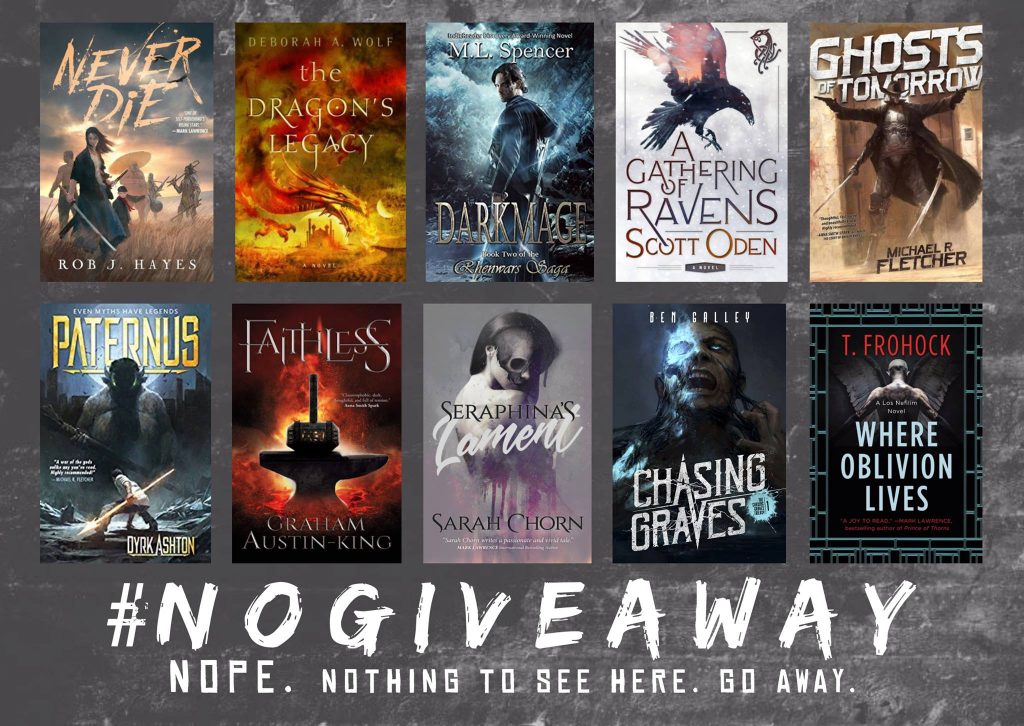 In case you haven't noticed, there is no giveaway. I do not have a book in this contest. Ten authors are not giving away ten books to one lucky winner, who will also win a #nocabal shirt. Three runners-up will also not win all ten books in ebook format.
Nope. Nothing to see here.
If you want to enter (or not) go here.
This contest is open until March 30.