This is part of a new series of interviews featuring indie authors. These interviews will drop once or twice a week. If you'd like to be part of this series, please contact me at Sarah (at) bookwormblues (dot) net. Please support the authors by clicking on the affiliate links in the interview, spread the word, and, of course, buy their books.
We're all in this together, you know?
---
About the Author
M.L. Spencer grew up on the works of Steven R. Donaldson, Stephen King and Frank Herbert. She wrote her first novel-length manuscript at thirteen. Her debut novel Darkmage won the 2012 IndieReader Discovery Award for Fantasy. She was also awarded 1st Place Prose in in the San Bernardino County Writing Celebration.
Ms. Spencer lives in Southern California. By day she works as a biology teacher; by night she sweats over a beaten-up keyboard. She is now in the process of writing a new series set in the same world as The Rhenwars Saga.
---
Let's get the important stuff out of the way first. How about you tell me about your books.
Dragon Mage (to be released) is about a boy on the Autism spectrum who is a magical savant. The book is an epic fantasy, so it  follows the hero's journey, but the internal conflict is all about my main character learning to love himself and living life on the spectrum
Sarah's note: I'm currently editing this book and it is AMAZING.
What makes you and your books unique? Shine for me, you diamond. 

Well, a hero on the spectrum is something that I don't think is done a lot in fantasy. I've also got two secondary worlds in one book—one world that is pretty low-fantasy where magic is pretty much extinct and Colonialism reigns. The other world is very high-fantasy with all kinds of magical creatures.
What are you working on now/any future projects you want to talk about? 

Writing Book 3 of The Chaos Cycle. I'd also like to expand Dragon Mage into a trilogy.
Let's celebrate. What's one of the best things that's happened to you as an author? Don't be shy. 
Three things because I like to brag!
I have sold over 50,000 books yay! And I won the IndieReader Discovery Award for Fantasy. AND I won Silver in Readers' Favorite.
Sarah's note: Congratulations!!!
---
Let's talk CRAFT
Tell me about something odd you do when you write? Something about your particular process that is distinctly YOU. 
I wake up at 4:00am every day to write, except on weekends. I do this because I am freshest in the mornings, and that's when the words and ideas flow best for me. Also, the house is quiet and I am uninterrupted. I write 3000 words a day doing this.
Plotter or pantser, and why? 

I am an obligate plotter. I plot everything from the moment of inception.  When I first get an idea I write the "Start" and the "Finish" ideas on a doc and then start filling in from there. Those points in between later become chapter outlines, then those are broken down into scene outlines. The outline for Dragon Mage was, at one point, almost 70 pages long.
Let's talk about diversity. How do you incorporate realistic diversity into your books? And why is it important to you?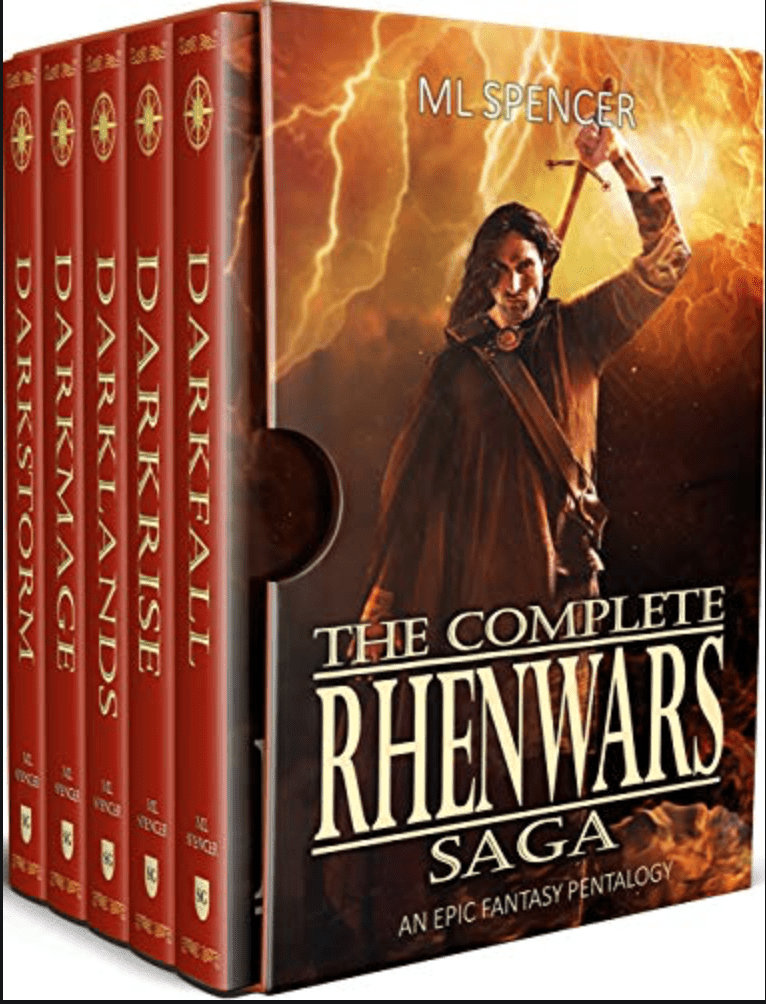 My Rhenwars Saga was pretty much all about otherization leading to genocide of a marginalized culture. It was inspired by the conflict in the Middle East during the occupation of ISIL, which displaced great numbers of people who were, in large part, unwelcome and demonized by the countries who received them. I used a friend of mine, a Palestinian, as a sensitivity reader. She read through the Arabic/Turkish inspired cultures, which made me feel a lot more comfortable.
In Dragon Mage, I'm adding more LGBTQ+ elements to make more readers feel valued and included.
What's the weirdest thing you've researched while writing a book? 
I once actually did a web search in which, instead of information, all that was returned was suicide prevention hotline numbers.
What does your research process look like? 

I read a LOT of history and anthropology texts. I also am a chronic user of academia.edu and Google Scholar. I have been known to obsessively watch YouTube videos on things like HEMA and blacksmithing.
What research tips or tricks would you give another writer? 

1. Wikipedia really is *pretty* trustworthy by now (it didn't used to be).  The best use I get out if it is to scroll down to the references at the bottom of an article to see where they got THEIR information from.
2. NEVER assume. Just because you've read it a million times in other books does not make it factually correct.
3. Always make sure your facts are accurate, because if an expert in a certain subject reads your book, and if it's not up to snuff, they will hate your book.
4. Reddit and Quora are great places to talk to real experts in certain subjects. Never be afraid of asking experts. They usually love to share their ideas and "talk shop."
---
Time to talk about BOOKS
What's your favorite book as a child? 
Where the Red Fern Grows. I think it really influenced a lot of what I later enjoyed reading and writing. 
Sarah: I'm about 99% sure this book made me cry so hard when I was a kid…
What book(s) or authors have influenced you, and why? 
Frank Herbert, Robert Jordan—Sheer epic-ness. 
Steven Erikson, Ken Follet—Value of incorporating details
CS Friedman—How to write an antihero.
Peter Flannery—Structure. And how to write characters with a heart.
---
Hobbies & All Things Weird
When you aren't writing, what can you typically be found doing?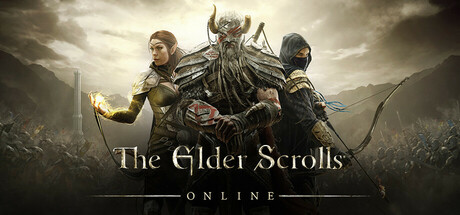 I love playing MMORPGs. Right now I am play Elder Scrolls Online.
I am a firm believer that we all have to be a little weird to do what we do. What makes you delightfully wacky? 
I'm on the Autism spectrum, which makes me plenty "weird" in the eyes of some people. It has been a source of a lot of pain in my life, especially dealing with social rejection. It is also my greatest strength, as it allows me to apply myself to tasks with the kind of obsessive focus a lot of people would have a hard time matching. But I do have my little quirks. If you want to read all about them, pick up Dragon Mage
What's something you want to learn how to do? Why? 
I want to learn to speak Arabic. I really learned to appreciate it because of my religion and because of all the research I've done on Middle Eastern cultures. It is a beautiful language that is much more elegant and descriptive than English.
What's your strangest talent? (Example, I can pick literally anything up off the floor with my toes. It's awesome.)
I am also pedidextrous. AND I can make my eyes roll in opposite directions.
Sarah's note: Reader, I had no freaking idea there was a term for people who could pick stuff up with their toes. Day = made.
What's your favorite food from a country you do not live in? 

ALL OF THEM.  Seriously, American food pretty much sucks compared to the rest of the world. Especially Indian food. It's all about Vindaloo. And Daal. And Korma…ack!
We all have family recipes. Share one of your favorite ones. 


My Truly Amazing Yellow Curry:
(I've been told by many people it's better than most restaurants!
It's also the only thing I can cook that doesn't taste like crap!)

Chicken dark meat, cut into up postage-stamp sized pieces
2 cans coconut milk
1 can coconut cream
1 green bell pepper, cut up into strips.
1 potato, cooked, peeled and cut into large pieces.
1 large yellow onion, cut up in whatever way you like. 
A couple of pinches of cilantro, minced
McCormick curry powder.
3 cups jasmine rice
3 tbsp fish sauce
peanut oil.

In ginormous wok, heat up to high.
Make the rice while cooking the curry. (steam it)
Heat a couple of tbsp of peanut oil. Brown chicken until just done on outside only. Remove from heat. Add a bit more oil. Cook veggies except for cilantro until crisp-tender. Remove from heat. Turn wok to med. Add fish sauce and stir for about 20-30 seconds. Don't let the smell drive you away!  Hang in there! It's delicious, really! Add all the coconut milk/cream. Add curry powder, little by little, until the mixture is a rich golden color. Add the chicken and veggies. Cook on Med/low for about 10-15 min. Do not let it boil. The last 5 min add the potato. Add cilantro right before serving. 
Serve with rice.

Spice it up with red pepper or chili garlic sauce.
Sarah's note: Holy crap, I am *so* cooking this.
---
Any final thoughts? 
Dear Writer: Never EVER give up!!!
Thanks for stopping by, M.L. Spencer! Please remember to check out her website, and buy her books.