This is part of a new series of interviews featuring indie authors. These interviews will drop once or twice a week. If you'd like to be part of this series, please contact me at Sarah (at) bookwormblues (dot) net. Please support the authors by clicking on the affiliate links in the interview, spread the word, and, of course, buy their books.
We're all in this together, you know?
---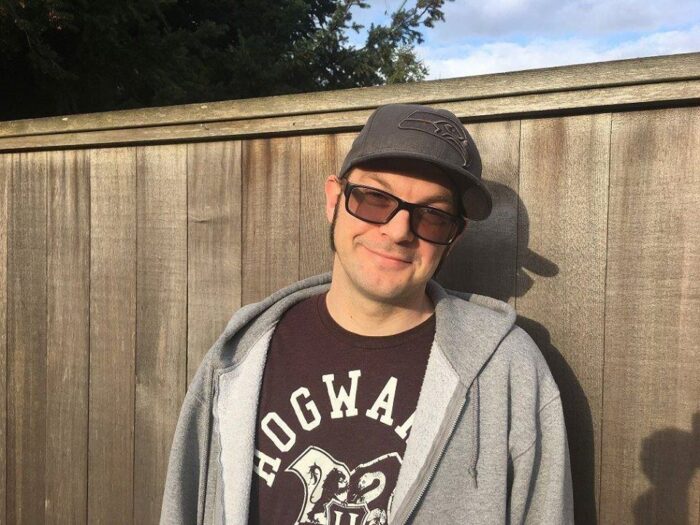 About the Author
Jordan Loyal Short is an author of epic fantasy. His first novel, The Skald's Black Verse, is a dark and beautiful story about families, cultures, and beliefs at war with themselves. The protagonist, Brohr, must navigate the tangled loyalties and unforgiving biases of a planet conquered by invaders from another world. Using black magic, and the bizarre bond he shares with his stillborn brother's spirit, Brohr unravels the truth about himself and an eon spanning war that has reached its end game.
You can see Jordan's latest book reviews at Booknesteu.com.
Jordan has worked in a variety of industries, as a waiter, bartender, copywriter and more. He lives in Washington state with his wife where he is currently daydreaming about the end of the world.
Links
---
First off, tell me about your book. 
The Skald's Black Verse is a dark tale that mixes sci-fi and epic fantasy. It's about a haunted young man, Brohr Nilstrom, whose grandfather has raised him as a weapon against the people who have conquered their world. An apocalypse looms on the horizon and the grandfather seizes upon it to launch his bitter rebellion, but behind the scenes we glimpse an ancient race of demigods pulling the strings. When Brohr is framed for a murder he goes from outlaw, to rebel, an anti-hero who ends up responsible for the fate of his people.
What makes you and your books unique? Shine for me, you diamond. 
Most noticeably it's the worldbuilding. Readers will find a solar system steeped in history, myth, and mystery. Ancient magic fills the role of technology, and enigmatic relics enable a spacefaring culture. The characters too diverge from your standard fare, warped into darker hues by the pressures of calamity. There are light moments, peppered in to keep the narrative dynamic, but each soul who populates these pages is faced with moral dilemmas for which there are no easy answers.  
What makes me unique? Am I the only one utterly petrified by this question? I will spend the next decade fretting over this question and get back to you.
What are you working on now/any future projects you want to talk about? 
I am now diving into book three of the Dreadbound Ode. My working title is Journey of the Dead but I haven't kept the working titles for books one or two so no reason to suspect it'll stick. Outlining is finished and I'm currently in the middle of the first draft. I want to talk about it sooooooo much. I have never been so excited about the potential of a story I've worked on. But I shouldn't spoil the surprises in store.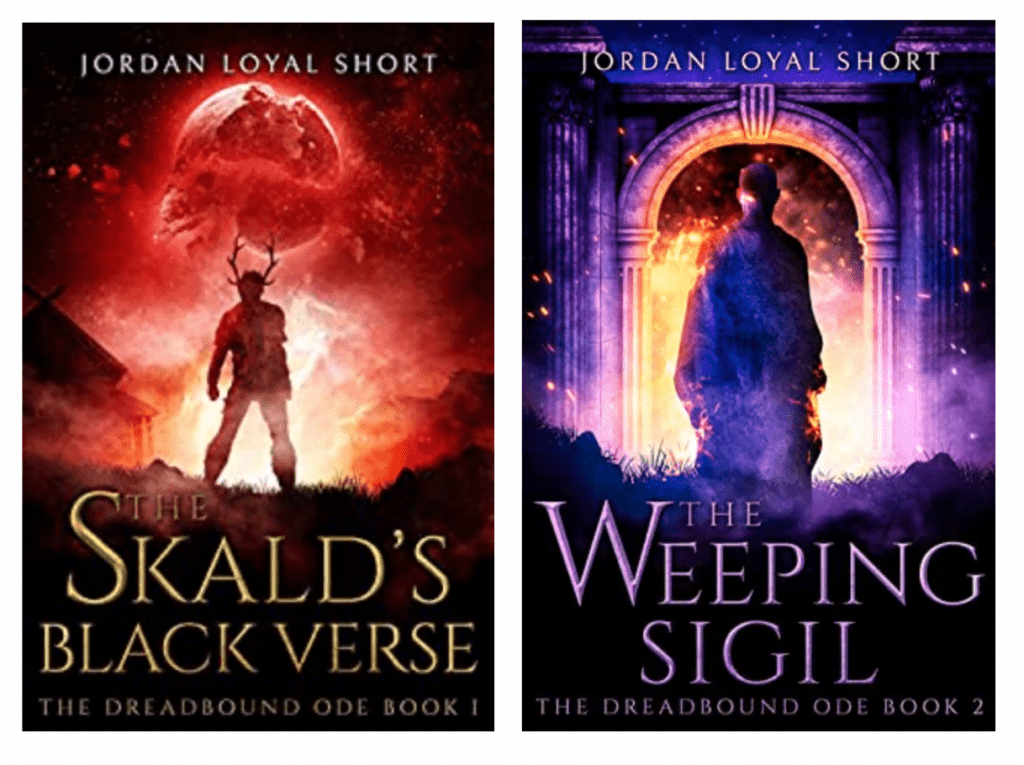 Let's celebrate. What's one of the best things that's happened to you as an author? Don't be shy. 
Honestly, it's just the slow grind. At first, self-publishing feels like you are screaming into the void. No one cares. I've just started to hit my stride. I'm now finding other authors who enjoy my work and getting good reviews. That validation is really important, and it definitely doesn't come automatically. Writing a book is a lot of work, and when you find someone who genuinely appreciates it, that is a moment to celebrate.
---
Let's talk about CRAFT
If you had to start over with writing and publishing, what would you do differently and why?
I would probably start with a stand-alone novel instead of a trilogy. I definitely created some additional challenges for myself by committing to a huge multi-year project right out of the gate. On the other hand, I've recently begun writing the final installment of the Dreadbound Ode and I'm starting to feel all of the pay offs for that work. Not necessarily in terms of publicity or book sales, but the story itself. Making all of the connections that span a three book arc come together is intensely rewarding. I haven't even finished writing the book and I'm champing at the bit for people to read it.
Tell me about something odd you do when you write? Something about your particular process that is distinctly YOU. 
I like to use post-it notes to construct a scene by scene outline on my wall. They are all color coded by POV character. So the walls in my writing nook are covered in post-its.
Plotter or pantser, and why? 
I was a pantser until I finished the first draft of The Weeping Sigil. As I was wrapping it up I knew it was trash. All of the plot fell into place and the people went places and did things, but it had no emotional resonance. So, with a dramatic sigh, I tossed it in the garbage and basically started over. I had participated in NaNoWriMo the first time around and really rushed through it. So instead I took a step back and cut about 90% of the book, added some new characters, cut some dull plot lines, and really dug in to making a plan for the book. That's when I started with the post-its. I've just finished outlining book three and I'm really excited. Creating a thorough outline helped me to see some pitfalls in the road ahead long before I got there. Which is nice for a change instead of tripping over them face first into a tiger pit.
How has technology, and research of technology, influenced your writing?
I keep trying to use dictation software, but apparently I mumble, so the document ends up reading like a six year old trying to explain a video they once saw on youtube while taking nips from a sippy cup full of crème-de-menthe.
Let's talk about BOOKS
Let's throw some light on diversity. What are some books you love that feature diverse characters, diverse authors, etc. 
Toni Morrison. Her talent was incredible, humbling too. I also love Junot Diaz' the Brief Wondrous Life of Oscar Wao. David Sedaris is my favorite memoirist …I'm still chuckling at the shit he writes. I was able to see a reading of his a couple of years ago and it was a lot of fun, and very touching at moments, just like his writing. Recent fantasy authors I've come to appreciate include Fonda Lee and Evan Winter, both Jade City and The Rage of Dragons are new and mesmerizing reads worth top slots on your TBR. Also, I just started reading The Poppy War by R.F. Kuang this morning and I'm already hooked. 
Hobbies & All Things WEIRD
I am a firm believer that we all have to be a little weird to do what we do. What makes you delightfully wacky? 
Is there a time limit on this one? Ok…well, first of all, I spend an inordinate amount of time daydreaming about being a wizard. Honestly, I think it is one of my key coping mechanisms. Sure it helps flesh out fiction some times. But most of the time I'm just cruising around weird vistas in my head zapping heavies with lightning bolts and pouring over tomes of arcane lore for the true names of dread powers who lurk in the corners of my imagination. In order to legitimize this hobby, I also play D & D and write fantasy novels. I could go on, but people may read this interview so I should probably limit myself to one embarrassing secret at a time. 
What's a hobby you had as a child that you no longer do?
Do drugs count?
Any final thoughts? 
Thanks for letting me drop by for the visit, Sarah! I appreciate everything you do for this community. In case anyone didn't realize, Sarah was also my editor on this book and she really helped me to punch it up and make the story more visceral and emotional. So, if you are looking for a book full of blood magic, alien mysteries, political machinations, and characters struggling to make the best of truly dire situations, check out the Skald's Black Verse and The Weeping Sigil. Thanks again!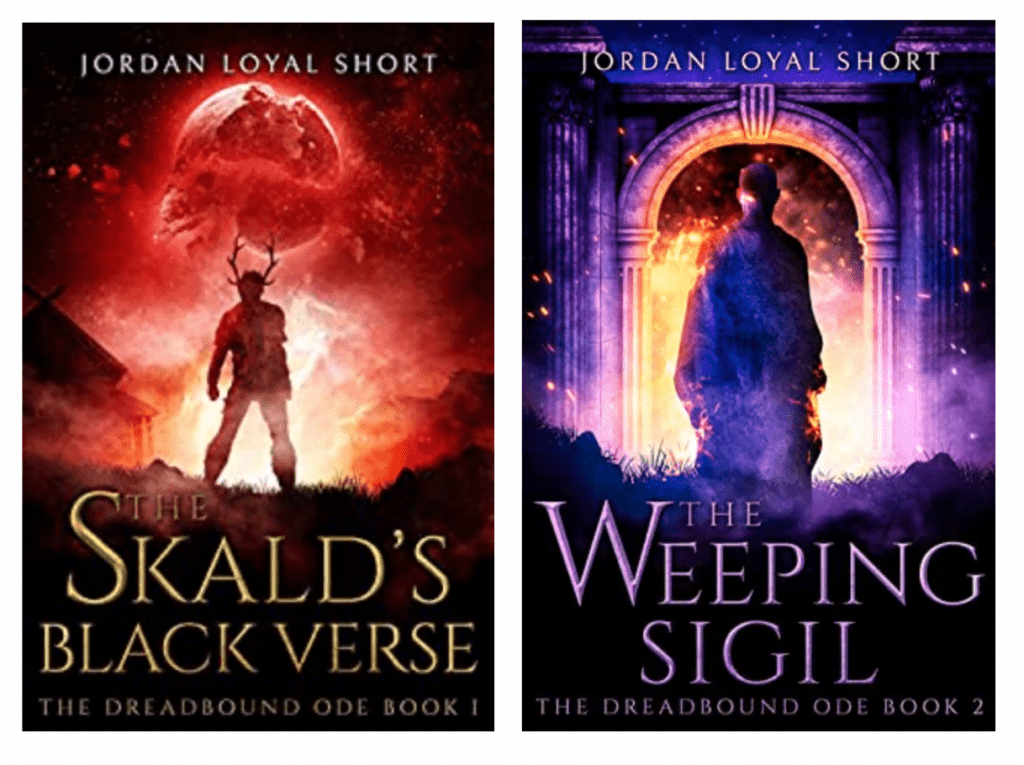 ---
Thanks for stopping by, Jordan Loyal Short! Remember to stop by his website and buy his books!