First of all, huge apologies for the delay in this series. I've been slowly collecting a few more interviews so I can build up a backlog. Aside from that, I've been suuuuuuuuuuuuuuuuuuuuuuuuuper busy and just haven't had time. I should (har har) be starting up routine Indie Author Interviews again, as well as reviews a few times a week. I hope. Just know, when I go quiet, it's because I'm super busy and just don't have time, but I'll be back soon.
As I have said previously, this is a series of interviews I am giving to try to highlight indie authors and the self-published speculative fiction genre as a whole. We are all in this together, so please share the interview, support the author, and if you'd like to be interviewed, please reach out to me and we can sort that out.
Now, on to the interview!
---
About the Author
Krystle Matar has been writing for a long time, but things got serious when Tashué Blackwood walked into her life, an amber-eyed whirlwind.

   When she isn't arguing with him or any of his friends, she parents and farms. She has a lot of children and even more animals and one very excellent husband.

   She is currently working on lots of stories set in the Dominion. She expects to exist in this universe for a while.
Links
Website
Instagram
Twitter
Goodreads
---
First things first, describe yourself in six words or fewer.
Eccentric, reclusive, whisky-drinking farmer.
Tell me about your book. 
Legacy of the Brightwash is a murder mystery smashed into epic military fantasy, with lots of smooching. Tashué wants to find out who killed the girl from the river, but to get the answers he's looking for, he has to stand against the very organization he used to believe in.
What makes you and your books unique? Shine for me, you diamond. 
I like to think it's the people that makes my books unique. I tried to breathe as much life into them as possible. I love these crazy humans. They're complex, messy, flawed. Jump on the Hot Mess Express with me, people!
What are you working on now/any future projects you want to talk about? 
Queued up next is Legacy of Brick & Bone—the second installment in the series. Find the girl and figuring out what happened to her is only the first step in the long unravelling. I also have a Jason & Lorne project simmering in the background, tentatively called Heart of Bone. We'll see how it gets packaged! Ishmael Saeati demands his own prequel, because he's a brat (and I let him get away with a lot). The Watchmaker's Son will probably be in progress for a while, but I'm super excited for it. Ishmael is a beautiful train wreck. 
Let's celebrate. What's one of the best things that's happened to you as an author? Don't be shy. 
Just being seen by the writing community on Twitter before I even had anything published was amazing. They never once asked if I belonged. And then getting started on the book launch has been just next level excitement!
---
Let's talk about CRAFT
What is one thing that you've learned about yourself as a writer? 
I learnt not to flinch. I learnt to throw myself at an idea head-first. I learnt write bold characters and big worlds and to have fun. I used to have a "for serious" project—something I thought was marketable and publishable—and a "for fun" project—something a little wild and usually with lots of smooching and often larger than life. Legacy of the Brightwash taught me that the things that made me happiest were the things in the "for fun" projects. And joining the self-publishing community helped me realize that there was room for stories like that! 
If you had to start over with writing and publishing, what would you do differently and why?
I don't know that I'd start over, so much as I'd like to take away the expectation that younger-me had for myself: having such and such achievement before I turned 30. Where are we getting this idea that 30 is the expiration of dreams and potential?! The writing I've done AFTER 30 is so much more interesting than the stuff I was writing 10 years ago! 
What about self-publishing appeals to you? Why did you choose this particular path to publication? 
I love the freedom to write stories that I'm passionate about, regardless of what's trending or selling at any given moment. I like the control over my own career. I got to find my own editors, my own sensitivity readers, my own cover artist. I take a lot of comfort in knowing that my success is on my shoulders. I have to hustle and grind to get my book baby out in the world, and if I fall flat on my face I'll know I tried my best. If I take off, it will be thanks to the wonderful writing community and the amazing friends I've made since getting to know writers and bloggers on Book Twitter. 
What does your writing space look like ?
My desk is CLUTTERED as all get out, but it's because I like pretty notebooks and nifty fountain pens and I have a fun collection of pocket watches… and whisky… I've attached a photo of the one spot on my desk that looks artfully eclectic instead of the rest of the desk that looks like a bomb went off…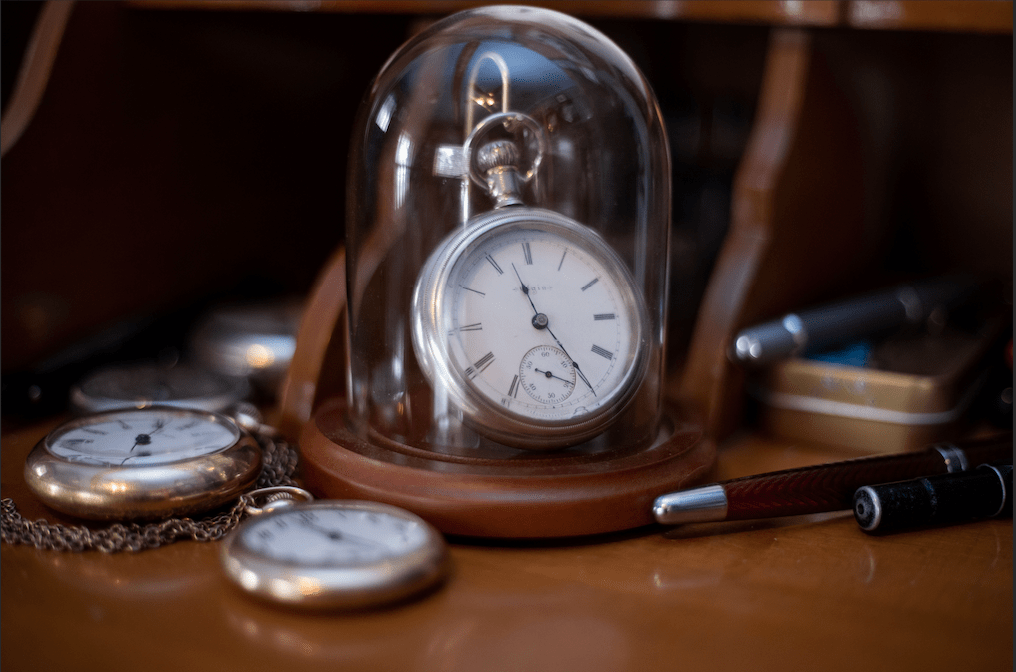 Plotter or pantser, and why? 
Revisionist! The first draft I write is super sparse and messy and disorganized. Is it an outline? Is it a pansted draft? Who really knows?! I have to revise a lot to peel away the unnecessary and chase down what's important. 
Let's talk about diversity. How do you incorporate realistic diversity into your books? And why is it important to you? 
Sensitivity readers were a big piece of writing diverse cultures. Our world is not homogenous and fantasy worlds shouldn't be either. The other part of diversity that meant a lot to me was talking about sexual identities. My MC is bisexual and, I have to be honest, I didn't include that detail in early drafts. This is where the "for serious" vs "for fun" really held me back—at some point, I convinced myself that people wouldn't like that, so I always made him appear hetero, but then I would write side stories with all the extra smooching that he demanded. Existing in the self-published community helped me realize that there's room for all kinds of stories, and all kinds of main characters, and Ishmael may have called me a coward a few times. So now Tashué is finally fully himself, and I'm so happy. 
When does research matter, and how do you incorporate it into your books?
I get most of my ideas from research, so I'd say it always matters! I have a little file in my brain that I call the "magpie file" because the idea is shiny and I like it, so I stash it away for later. If the idea has staying power, it will pop up again in other research, and worm its way into a book… like pugilists. And distilling whisky. And making pocket watches. And building train lines!
The next layer of this becomes culture and language. I didn't want the Dominion to be homogenous so I tried to pull inspiration from a range of cultures. This is where research and worldbuilding collide. I admit I spent a lot of time just looking at the map of the Dominion and dreaming up ideas for various cities and provinces, and a bit of that bleeds into the story, here and there.
And the final and most fun/frustrating layer is the characters themselves. I've learnt that I need to spend a lot of time with the characters, figuring them out, and it feels like research a bit too. I write a lot of words, just spending some time in their heads, figuring out their place in the world and in the story. It used to be discouraging, but when I decided it was just another method of research, that made me feel (a bit) better! (Seriously, it's a lot of words in my trash folder…)
Let's talk about sensitivity readers. Have you ever used them? How do you go about doing it? When and why? 
I have used sensitivity readers and I adore them. I found readers through editorial agencies for help with characters that needed a bit more than I could give them by myself. I wanted my characters to be deep, complex, emotional, flawed but also relatable. I didn't want cardboard tropes and empty stereotypes. So to access life experience that I haven't lived, talking to sensitivity readers seemed like the best and most obvious solution. I can't advocate for the experience enough. The human connections I made with the wonderful people I turned to for their advice and experience has been more valuable than I can explain. On top of that, the questions that they asked me cracked my worldbuilding wide open. Tashué is a MUCH better character thanks to Lune!
Weapons are cool. They often require research. Tell me about a cool weapon you've researched and used in your writing. 
I've handled sharp things before, daggers and rapiers and broadswords. What was really outside my comfort zone was guns! Maybe it's because I'm Canadian and they aren't super common, but for one reason or another, I've never really handled firearms before. Guns don't feature very strongly in Legacy of the Brightwash, but later, in Book 2, things get a little wild, and I needed more information and familiarity. So I asked my neighbour a few questions… One thing led to another and he invited me and my husband over to his house to see his collection, because he just so happened to have a lever action repeating rifle and I NEEDED to see it. He showed us a few rifles that were A LITTLE outside my time period (no gas piston technology in the Dominion just yet) but man that Winchester repeater was cool. 
---
Let's talk about BOOKS
Tell me about the most recent book you've read.
Right now I'm reading The Mountains Sing by Nguyễn Phan Quế Mai. Oh man, it's heartbreaking. It's about a little girl growing up in the midst of the Vietnam War, and her grandmother, who came into womanhood in the middle of the Second World War. Oh man, Sarah. It'll rip your heart open.
What's your favorite book as a child? 
Thinking way back, I think some of the first novels that I adored were the Redwall novels by Brian Jacques. The characters were forest creatures, but you know what stands out the most clearly in my memory? THE FOOD! My man could write some BANQUETS. 
Tell me about your To Be Read pile. What's on it? What should be on mine? 
Oh man, the pile is a mountain. I have The Wolf or Oren-Yaro and We Ride The Storm. It's been interesting to watch Villoso and Madson go through the process of switching from self- to trad publishing and I want to put their books in my eyes! I have A Wind From The Wilderness—a SPFBO finalist this year! I was sold on the Crusader plot. We Men Of Ash And Shadow is sitting on my Kindle, waiting for my attention—a fellow gaslamp fantasy and I'm super curious to see what Tinsley does with the genre that I love so much! I bought a bunch of books from the SPFBO finalist sale too… I need to invent like a secret extra 8th day of the week where all my responsibilities cease to exist so I can catch up on reading! 
---
Hobbies & All Things WEIRD
When you aren't writing, what can you typically be found doing?
Wishing I was writing 😉 
How do your non-writerly hobbies influence your writing? 
I love to cook and create, and I have my little hobby farm, so all of that bleeds through. Food becomes important, and I find myself thinking a lot about the farmers that feed my cities, and what that industry must look like in my time period. A lot of my characters are creator—Ishmael makes watches, Tashué draws, Ceridwen wants to be a baker when she grows up. 
Have you ever picked up a hobby due to your writing/research? If so, what was it and why? 
I started collection fountain pens—I dunno why, because fountain pens are cool! I also started spinning yarn. I already knit and crochet so it felt like a natural progression, but looking it up for a project convinced me that it would be something that I would really like. It has that perfect blend of being calming and challenging that really gets me to a zen place! 
What's something you're terrible at, but you love doing it anyway? 
Spinning yarn! I haven't mastered it yet but the process of doing it is fun.
We all have family recipes. Share one of your favorite ones. 
Overnight yeasted waffles. I cannot BEGIN to explain how good these are.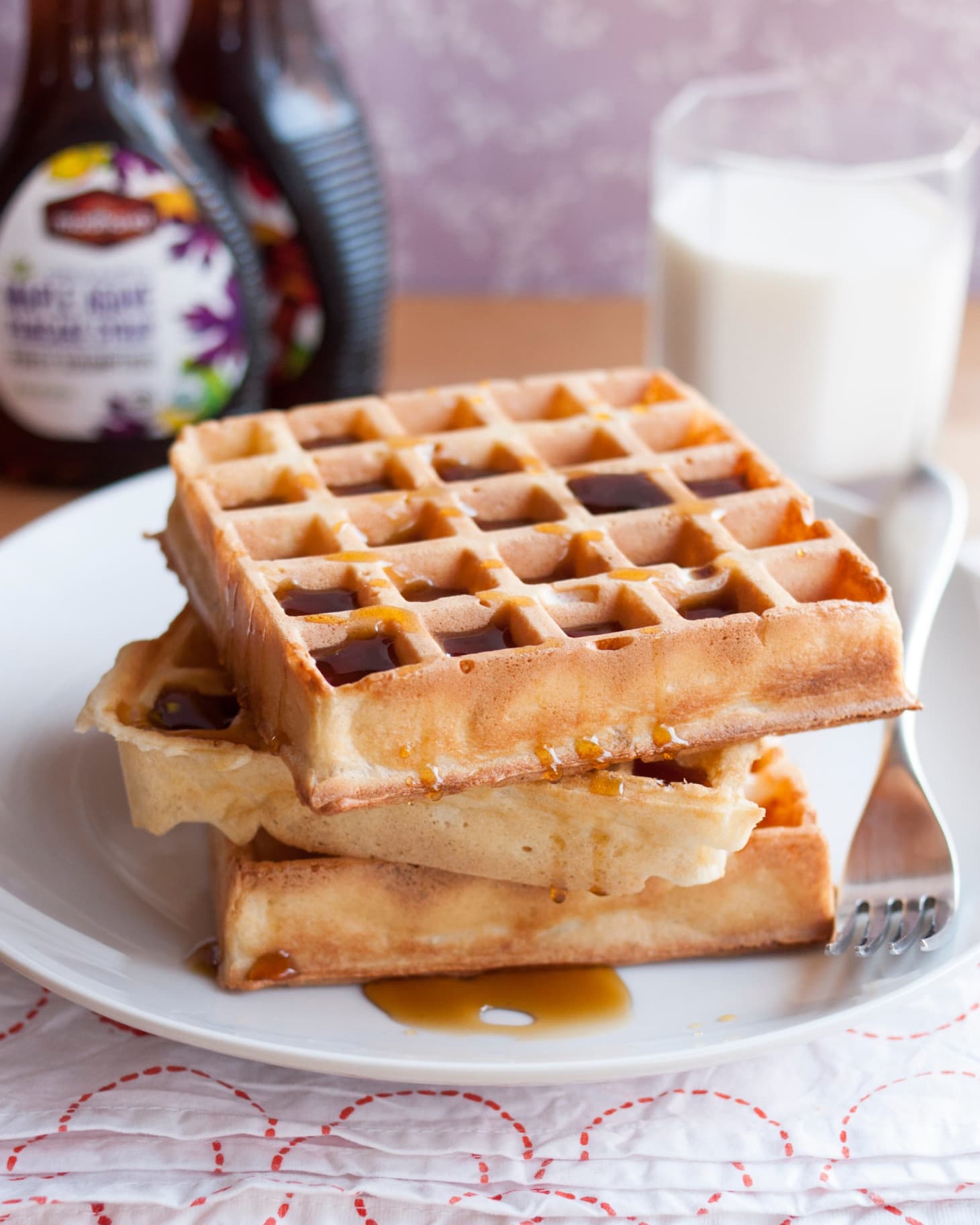 If you were an animal, what would you be and why? 
A magpie. I see a shiny idea, I bring it back to my nest to use later.
What's your favorite food from a country you do not live in? 
….all of it
What's your favorite swear word and why? 
There's nothing quite as succinct and multi-purpose as a good ol' fuck. 
Any final thoughts? 
Thank you so very much for having me! I'm so excited to start throwing my book baby at people! It's been a long journey to get here, but I can truly say that I've told the story of me heart. Thank you a million times over to the self-published community for giving me the courage to write the book I wanted!
---
Thanks for stopping by, Krystle! Remember to stop by her website and buy her book!