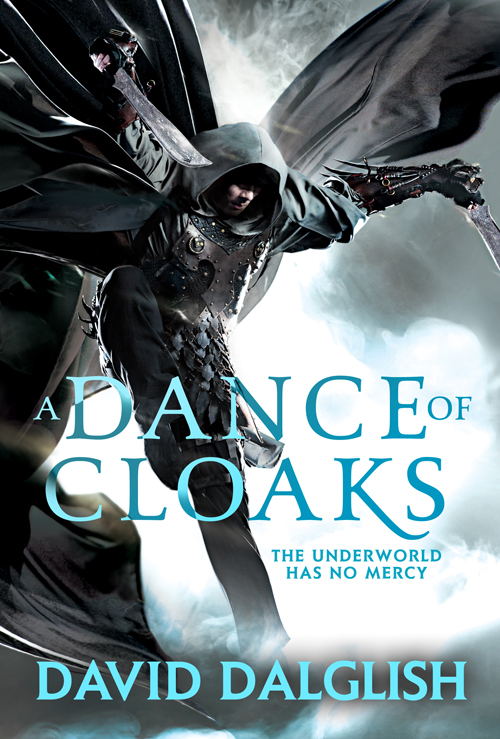 As a reviewer, I see the book cover cliche discussion regurgitated and discussed over and over and over again. I usually try not to enter those frays. There are a few reasons for that:
First, art tends to be subjective, and there's nothing wrong with one person liking what another person hates. No one is right or wrong, it's just different ways to perceive things and I see no reason to pee in that pool. Monet painted more water lilies than I thought any one human possibly could, but people love his art anyway. Just because there is a lot of something, doesn't always make it bad.
Secondly, cliches tend to be cliches because they work. The book covers that people pick on (example: the guy wearing a cloak on a cover) tend to be so common because they do effectively pull people in and make them wonder about said cloaked dude on the cover of whatever book. Harp on these overused covers if you will, but they are overused because some marketing guru out there realized that, no matter what bloggers think, these covers are effective.
No, I don't like every cover I see, and yes, I do occasionally judge a book on its cover (I got one in the mail this week that I probably won't ever read in public because the cover is too damn embarrassing. I won't say what the book is, but the cover is tragically bad.). That being said, there was a post on Buzzfeed about nineteen cover art cliches that has made the rounds over the past little bit. I've seen bloggers/authors cheering this post on, and I've seen bloggers/authors get upset and say that considering any one cover as part of a cliche is shortsighted.
I'm not here to argue what is cliche and what isn't, or to discuss if cover cliches exist. I'm here to examine the point that whether or not you think cliches exist, we are all (probably) attracted to a cover cliche. I'll admit, I do think that cover art cliches do exist and I will also admit that they don't tend to bug me. I am one of those marketing statistics. There is a certain cover "type" that I see all over, all the time and I always pick up those books to see what they are about and, more often than not, I'll read them.
So what is my cover-art-cliche trigger? 
The guy in the cloak, or the guy in the cloak holding weapons. I think I must have a secret infatuation with that type of cover. Even though I do think it's a bit overused, I am in the statistic of people it attracts. I like that guy. Here's an example of how bad it is. I don't video game at all and I'm less than interested in any games (I just don't care, period). However, if my husband starts playing Assassin's Creed, I stop everything I'm doing to watch. Why? Because the guy wears a hooded cloak and I like that. There's an air of mystery about him that I enjoy.
What am I leading to? 
I'm wondering what cover cliche everyone else is attracted to? I find it interesting that we complain about cover art cliches so often, but we rarely discuss the reasons why a cliche is a cliche, nor do we discuss what kinds of cover art cliches we are attracted to. I bet most of us tend to vacillate toward one form of cover art or another. So what is your poison? And do cover art cliches bother you or not? Why? What makes a cliche and cliche? And are cliches always bad?