This is going to be an irregular feature on my website. The idea is, I get asked for book recommendations a lot. Occasionally I will throw up a post like this with a sub genre, subject, or even a specific book. If you're looking for something like (insert something here), then try out (insert books here). Simple, right?
So, here's my first one. If you're looking for something post-apocalyptic that's actually quite good (think: The Girl with All the Gifts), then try out some of these. To be fair, I'm more or less lumping a "post-apocalyptic feel" in with actual post-apocalyptic novels. Why? Because I can. I'm sure you'll forgive me.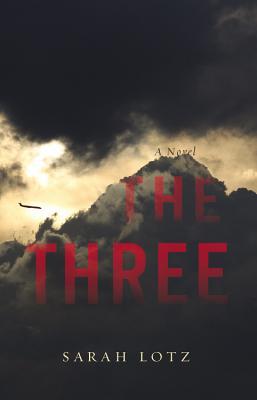 —
This one takes place in the near future, dealing with a global catastrophe, with dark tones that gets quite psychological. The Three is told in an incredibly unique way that really worked for me. Dark, subversive, and realistic, this isn't post-apocalyptic, but you'll want to read it if you're looking for the same sort of book that explores what happens to society when things fray around the edges and rumors spread like crazy.
Who Fears Death – Nnedi Okorafor
This book did it for me on just about every level. Stunning writing, an exploration of a culture that most of us probably aren't that familiar with. This is a book that doesn't shy away from hard truths, or brutality, but the beauty is perfectly balanced. Okorafor takes her readers through a strange, scary, and wonderful new land, and makes us fall in love with her characters. Post-apocalyptic, brutal, and stunningly beautiful. Even if you aren't looking for something post apocalyptic to read, you really should pick this one up. It will change you.
The Dark Tower series – Stephen King
Is this post apocalyptic, or a parallel world, or a little of both? I don't know, and I've heard so many conflicting answers that I'm pretty sure anyone's answer would work. The interesting mix of here-and-there makes this series a nice blend of fantasy and …. something else. That being said, this definitely fits the bill. This series starts with The Gunslinger, and it is dark, and dismal enough to fit the bill. Readers won't really understand what is going on in this first novel, but it's hard not to be instantly drawn to the protagonist and his mysterious plight. The stunning quality of King's writing helps. Trust me, this series will addict you almost instantly.
The Passage – Justin Cronin 
This is the start of a horror series, and while readers either seem to love it or hate it, I'm one of the ones who loved it. I have a soft spot for rampant viruses that totally alter society. I loved Cronin's writing. In truth, this is two different stories in one book. One is how everything fell apart, and the other is what life is like after everything crumbles. You've got plenty of intense character points of view, lots of blood and gore, relationships (both strained and romantic), mysteries, and everything else you'd expect. If you're one of the three people who haven't read this one yet, give it a try, especially if you're a fan of The Stand by Stephen King.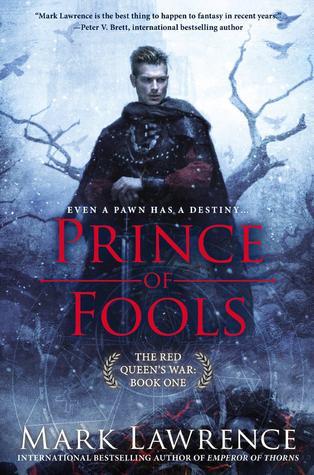 Prince of Thorns/Prince of Fools – Mark Lawrence
Really, if you haven't read either of these books or series yet, than I'm not doing my job. Taking place in a far distant future with hints of a nuclear past, Lawrence is one of the darkest, most quotable writers out there right now. His writing is stunning, his characters are deliciously dark. His world is nuanced and complicated. I love antiheroes, and I love the world he's created and envisioned. I fall into his books, and don't surface for days and days. They are delicious.
Magic Bites – Ilona Andrews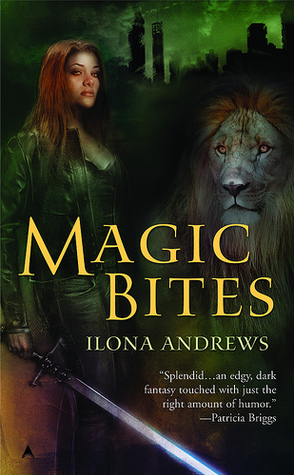 If you're looking for something lighter in tone, and urban fantasy is your bag, try out the Kate Daniels books. Light, fun, with writing that sucks you in and a plot that runs away with you. These novels take place in a sort of magically broken world that is real and unique enough to stay fascinating. There's a hint of romance that builds as the series goes on, but character relationships and developments are natural. The plot can be a bit predictable, but it is a lot of fun, and the future world where tech and magic sort of overwhelm each other at odd times makes situations that wouldn't be complex, complex. It's great fun, and really worth reading (and that's from someone who doesn't really like urban fantasy).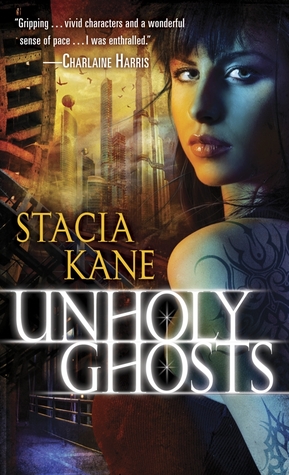 Unholy Ghosts – Stacia Kane
I have only read one of these books, and I never did figure out if this is our world, in some dark future, or if this is a secondary world. I guess that's why this book is going here. Even if it is a secondary world, it certainly felt dark and post-whatever enough to fit in this group of novels. This is an urban fantasy series, and there's all the urban fantasy things you'd expect in here – romantic tension, a tough protagonist with a mysterious past, a fast paced plot and characters you love, and love to hate. Where this series is different is that Kane really doesn't shy away from the darker aspects of the society she's created. In fact, her protagonist is firmly immeshed in the drug trade. She's a junky, and she lives in a rat trap. She's tough because it preserves her, and most of her contacts and friends are just as dark and gritty as she is. The world itself has that fractured feel that I look for in my post-apocalyptic novels. Well worth looking into if you're looking for that post-apocalyptic tone, uniquely dark characters, with some of that urban fantasy familiarity.
Gemsigns – Stephanie Saulter
To be completely honest with you, dear reader, this is probably one of my top five favorite books I've read so far this year. I honestly can't say enough good about it. This takes place in a somewhat near future where people were genetically altered to survive. You'll have to read it to get more details, but this is one of the most powerful, thought provoking books I've ever read. The writing is spectacular. The story still haunts me (in the best possible way). I loved the characters. Their plight is fantastically realistic. The ending is powerful. I can't wait to see what happens next. However, this certainly is a post-apocalyptic feeling novel. Society has broken. Life isn't as we know it, and Saulter bravely dives into the depths. She examines just what makes us human, and just how our definitions would change after something cataclysmic happened. Do yourself a favor and read this book.
And finally…
Angelfall – Susan Ee
This is a young adult novel where the world has been absolutely pummeled and the angels are taking over. Also, the angels aren't always the good guys (which I appreciated). This, fundamentally, is the story of a teenager trying to keep her family together despite all odds. It's well written and shockingly addictive. The world is very broken, the society is absolutely shattered, and Ee deals with some really mature topics with aplomb and poise. It's hard not to really enjoy this novel on some level. Very well done post-apocalyptic tale of love and hope in the face of unbelievable amounts of darkness.
—
So there you go, some post-apocalyptic (feeling) novels off the top of my head. If you're looking for your next broken-feeling-world type read, check out one of these.