I know I said I'd wait until January to write this list, but December 31 is close enough. I'm doing it a little different this year. I read so many books in 2014 (I'm at 204 right now), instead of doing a top ten thing, I'm breaking it down by SFF subgenre (as much as I can before I drive myself crazy). I tend to lump books into categories that might not make sense to anyone but me, so enjoy the glimpse into my odd thought process. Also, I've tried to only put up books I've reviewed, but in some rare cases (one, actually)  I haven't managed to review the book yet. Sorry. The Honorable Mention category is full of books that I thought of after I wrote my list and thought they needed a mention.
Hold onto your hats, kids. Here we go!
(Note: I know as soon as I post this I'll think of a million other books to add. This took me so long I'm just about crosseyed, so I apologize for all of those worthy books I overlooked. My brain is fried. Due to the fried brain thing, I'm pretty sure I was repetitive with some of paragraphs I wrote about the books… Oh well. I'm sure you'll forgive me. I can only be so clever before my creativity shuts off and demands a rest.)
Best Social Science Fiction
3. Afterparty – Daryl Gregory
Buy the book
Read my review
Set in a plausible near future, Afterparty has everything I want my social science fiction books to have. Tight writing, a future that feels real, and a thought-provoking premise. Add in a realistic and incredibly insightful view into things like addiction, and all the things that personally, interpersonally, and socially comes with drugs, and you have one fast-paced, hard-to-put-down, impossible to forget novel.
2. Binary – Stephanie Saulter
Buy the book
Read my review
Binary is the second book in a series that has absolutely blown me away to the point where I can't stop thinking about it. Another book set in a near future, where a supervirus ravaged the world, Binary explores the tug and pull of social ties, how humanity deals with differences, and so much more. Featured heavily in this series is the important theme of differently abled – note, not disabled, but differently abled. Talented, misunderstood people who are fighting for equality. It's a book that made me think, and made me feel intensely.
1. Lock In – John Scalzi
Buy the book
Read my review
I really said everything I need to say in my reviewish thing I linked above. Lock In isn't just a fantastic (if somewhat predictable) mystery. It's an exploration of disability and ability, how we relate to each other, what makes us human, and so much more. Speculative fiction needs more books like this taking up room on its shelves, and I applaud Scalzi for not just writing such a thoughtful, fantastic exploration of a topic that doesn't get the attention it deserves, but for doing it with such grace, integrity, intelligence and poise, as well as doing it in such a captivating way.
Best Science Fiction
3. The Abyss Beyond Dreams – Peter F. Hamilton

Buy the book
Read my review
This book will probably bounce off of some Hamilton fans because it's a lot different than what you'll expect from this author. There isn't much space travel, and there's a lot of politics in a world that lacks quite a bit in the way of science fiction. However, it really shows how Hamilton excels at the subtlety, the details, and the politics. Remarkable characters, and a plot with plenty of twists and turns, this book has the potential to wow you, despite how different it is from what you're probably expecting. I do recommend reading the other Void books before hitting this one. It is absolutely necessary to know what happened before to understand what is happening here.
2. The Martian – Andy Weir
Buy the book
Read my review
I didn't want to read this book, for all the reasons I state in my review, but man am I glad I did. The Martian is one of those books that proves why assuming things about books is dumb. Absolutely amazing writing, spot-on science (a lot of which I never really grasped fully but didn't care one bit that I didn't completely understand it) and one of the most tense, atmospheric plots and fantastic world building, The Marian does everything right. Mark my words, this will be a movie someday soon.
1. The Three Body Problem – Cixin Liu
Buy the book
Read my review
I didn't want to read this book. I try to avoid translations due to some bad experiences in the past, but I'm also really sick of western settings, and I've heard trusted people rave about this one. I gave it a try, and wow. Part social scifi, part historical, part hard science fiction, all brilliant writing, fantastic world building, and absolutely, incredibly compelling and fantastically thought provoking. I drowned in this book, and I loved doing it. I can't wait for the rest of the series. It might take me another read to fully grasp some of the finer points, but that's okay. It's a book that I won't get tired of re-reading.
Contemporary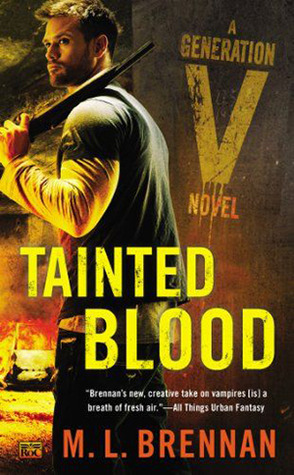 3. Cursed Moon – Jaye Wells
Buy the book
Read my review
Dark and edgy, Cursed Moon is the second book in an urban fantasy series that I absolutely fell in love with. The city of Babylon is intricately crafted, and the police work is realistic to the world that Wells has created. Cursed Moon ups the ante a bit. It's darker, a bit more uncomfortable than the previous book, but it also shines brighter. Less time is spent on building the foundation, and more time is spent on the plot, and all those details I love so much. Cursed Moon shows what Wells is capable of.
2. Sleeping Late on Judgement Day – Tad Williams
Buy the book
Read my review
This is the last book in the Bobby Dollar series, and man is it a good one. In fact, I think it's probably my favorite book in the series. Bobby Dollar has come a long way, and so has the world. Williams obviously has fun writing this series, and that's part of what makes it so incredibly addicting. It's a perfect balance of dark and light, with a character that is so messed up and flawed you can't help but love him, thrown in a bag with Tad's incredible writing and shaken well. Each book can be read alone, but you'll appreciate it more if you start with the first one, and move through to this.
1. Tainted Blood – M.L. Brennan
Buy the book
Read my review
Hands down, this is my favorite book in Brennan's series so far. Her writing just gets better and better. The characters make me laugh out loud (which is rare for me when I read), the mystery kept me guessing and surprised, and the continual growth of the characters and their relationships enchanted me. However, what really gets me the most is the mythology that Brennan builds off of. She never seems to choose the typical urban fantasy types of supernaturals, instead she infuses her world with global cultures and it pays off in a myriad of ways. Tainted Blood amazed me. Start with the first book in the series, and work your way to this one. You won't regret it.
Dark Contemporary
3. The Heart Does Not Grow Back – Fred Venturini
Buy the book
Read my review
This book has flown under the radar, and it really shouldn't. This is a modern day superhero tale – what makes some people great, and what breaks them. The moral lines are blurred, and the ambiguous quality of this book makes it have a much larger impact than I expected. Venturini is a hell of an author, and though this book is incredibly dark, it's also full of compassion, and self discovery. Shocking, raw, and one hell of a journey, this book is a must read.
2. Sparrow Hill Road – Seanan McGuire
Buy the book
Read my review
I'm not big on ghost stories. Let me say that right now. I generally don't care. However, Sparrow Hill Road is enough of a twist on the ghost story that it absorbed me, and just about made me obsessed. McGuire's writing is amazing, and the twist on this ghost story makes it unforgettable. Don't write off ghost stories – at least, don't write off this one. Love, loyalty, heartbreak, and fantastic mythology – Sparrow Hill Road has it all.
1. Pretty Little Dead Girls – Mercedes Murdock Yardley
Buy the book
Read my review
There really isn't anything I can say here that I haven't already said. This is the first book I've read by Yardley, and it certainly won't be the last. The writing is fantastic, the narrative is different but unique, and the storyline is a perfect blend of innocence and darkness. This one stuck with me, a true gem that deserves all of the praise it can get.
Historical Fantasy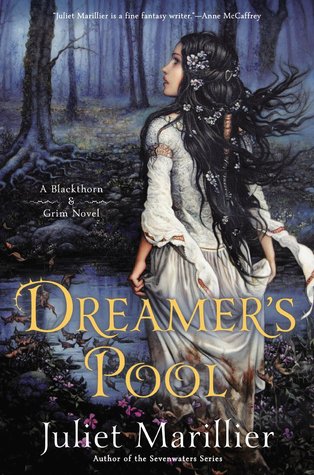 3. The Seat of Magic – J. Kathleen Cheney 
Buy the book
Read my review
The Seat of Magic is the second book in a series that I absolutely love. The supernatural creatures and people are real and rare to find in fantasy books. The mythology they are based on has been finely researched and the book is perfectly crafted. The writing is stunning, and the unique historical Portuguese setting puts the cherry on top of the sundae. You'll want to start with book one, but you won't mind. This series is getting better and better, and it's absolutely refreshing because it's truly one of a kind.
2. Arcanum – Simon Morden
Buy the book
Read my review
Unicorns, magic, politics, religion, and middle ages Europe. What could possibly be better than that? This book is long, and epic in just about every way, full of a nice blend of fantasy and actual history. You'll learn something, and enjoy the imagination at the same time. Morden is a practiced writer, and the book is nearly flawless due to it and shockingly intricate.
1. Dreamer's Pool – Juliet Marillier
Buy the book
Read my review
All you have to say is Ireland and I'm there. Stunning, poetic writing, diverse characters with unique voice, and IRELAND. I really don't need to say anything more than that.
Sword and Sorcery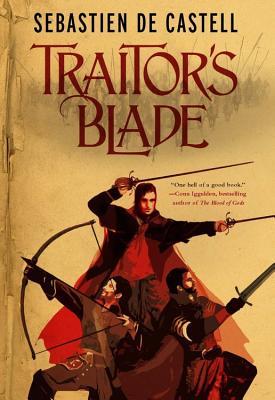 3. Iron Age – Angus Watson
Buy the book
Read my review
This really could fit in the historical category as well as here. Iron Age seemed to bounce off of a lot of people, but it really worked for me. I loved the history, and I loved the magic, and I loved the carnage, the battles, and the dirty realism of the whole period. The sense of adventure and the quest aspect of it is why I lumped it into Sword and Sorcery. Watson is a fantastic author, The plot takes off at a fast clip, and Watson really doesn't make anything prettier than it probably was. The magic is subtle but powerful, and the swords are sharp and draw lots of blood. I couldn't ask for more.
2. The Barrow – Mark Smylie
Buy the book 
Read my review
The Barrow is raw, dirty, X-Rated and fantastic. It reminds me of a Dungeons and Dragons quest on some sort of drug. Everyone is flawed, which is half of what charmed me so much. The plot is fast moving, the world is stunningly realized, and the grit is, well, gritty. This is a book you won't want to read if you don't enjoy sex and violence, but if that sort of thing doesn't bother you, do yourself a favor and check this one out. It's not just the traditional quest plot. It's so much more.
1. Traitor's Blade – Sebasien de Castell
Buy the book
Read my review
Traitor's Blade is one of the books I'm most pleased that I read this year. This is another one of those traditional group of people on a quest books, but the world and politics are so deftly crafted I couldn't put them down, and the narrative voice is stunningly memorable. de Castell is an insanely talented author. If you haven't read this book yet, why not? I can't wait for the next one.
Epic Fantasy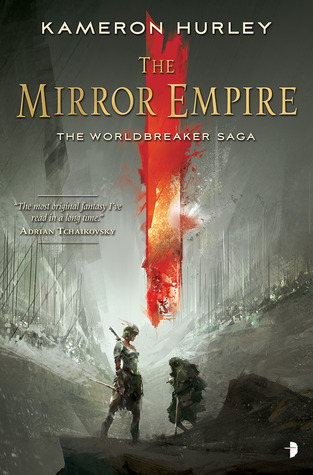 3. Prince of Fools – Mark Lawrence
Buy the book
Read my review
Prince of Fools is set in the same world as Jorg, but this isn't Jorg. Jalen is a much lighter, brighter character, but he's also completely aware of his flaws, and that's part of what is so damn charming about him. The book is dark, as all of Lawrence's seem to be, but it's also probably a bit easier for some readers to digest because of the main character's "brighter" voice. Don't worry, though. The world is still sprawling. The plot is just as impressively vast, and the characters are just deep and remarkable. I'm starting to believe that Lawrence can do no wrong.
2. Steles of the Sky – Elizabeth Bear
Buy the book
Read my review
This is the last book in a trilogy that I'm really sad to let go of. There's something about Bear's sprawling world, shocking cast of characters, and incredible talent with the written word that made this one work in every possible way. Steles of the Sky needs to be read after the other two books in the series, but in my humble opinion, this is some of her best work. It was painful to read that last page. I didn't want to say goodbye.
1. The Mirror Empire – Kameron Hurley
Buy the book
Read my review
I don't even know. I think I'll have to read this book again to grasp the whole thing, but all I really need to say is that Kameron Hurley has one hell of an impressive mind in that head of hers. This book gracefully challenges all sorts of tropes, social ideas, and… god, it just does everything I didn't expect it to do, and brought an incredible plot along with it. Is it for everyone? No. This book requires some effort, and I think you'll need to be in the right mood to read it, but if you're in that mood, wow. Prepare to be impressed.
Horror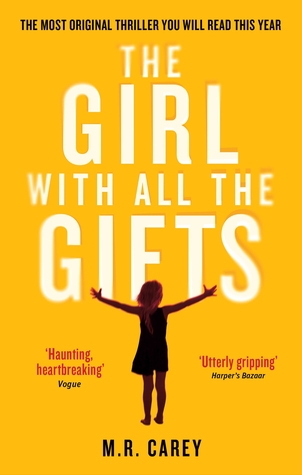 3. The Three – Sarah Lotz
Buy the book
Read my review
The Three is a book about a global tragedy, and the impact it has on society, told not from the main perspectives of people involved, but told from the perspectives of all sorts of people around the incidents. I don't even know if that makes sense, but it's told in one of the most unique fashions I've ever read, and it really worked for me. It didn't scare me, per se, but it did make me wonder and it weirded me out. The execution was very effective, and the story was absolutely gripping in a sort of Stephen King way.
2. The Shining Girls – Lauren Beukes
Buy the book
Read my review
Lauren Beukes managed to weird me out, which is very hard to do. In fact, I don't typically like to read horror because it usually leaves me wondering at which point I was supposed to be scared. This one didn't really scare me, but it gave me uncomfortable dreams and occupied a lot of my thoughts. Weird and creepy, fantastic world world building and characters that get right into your mind, this book is part horror and part psychological masterpiece. Color me impressed.
1. The Girl with All the Gifts – M.R. Carey
Buy the book
Read my review
I don't know what to say about this one that won't give important parts of it away, so I'll just leave a few small thoughts. Fantastic writing. Thought provoking plot, and finally, wow.
Young Adult 
3. While We Run – Karen Healey
Buy the book
Read my review
Social science fiction with young adult characters forced to make adult decisions. While We Run is the second book in a series, and it leaves readers plenty to think about, from global warming, to mass migrations, cryogenic freezing, and the role of government in individual lives. While We Run has it all, with a dash of romantic tension to make everything that much more exciting. This is a young adult book that can easily appeal to a wide age range of readers, and is really worth reading if you're into social issues like that. Start with When We Wake.
2. The Accidental Highwayman – Ben Tripp
Buy the book
Read my review
I didn't want to read this, and then I got the book in the mail and decided to give it a chance. The blurb says it's like The Princess Bride, and it is. Enchanting, with a fairytale quality that really pushes it over the edge, and some wonderful world building. Tripp is a great author as well as illustrator, and the pictures throughout the book are a lot of fun and add a new dimension to the novel that made it a lot of fun, but helped me picture things as well. Bonus, the footnotes are educational without being oppressive, and the book is generally just a lot of fun.
1. Blightborn – Chuck Wendig
Buy the book
This is the only book on my list I haven't reviewed yet, because I just finished it. Honestly, Wendig really shocked me with his foray into YA. This series is billed as young adult, but the themes are adult enough to appeal to those of us who aren't YA anymore. There's a lot of tension, plenty of action, and Wendig subtly and skillfully deals with issues like social class, disability, and relationships wonderfully.Start with Under the Empyrean Sky and move to this one. The third book will be out in 2015. This is another series I'll be sad to say goodbye to. It's epic in every conceivable way, and packs one hell of a punch.
Honorable Mentions
The Goblin Emperor – Katherine Addison
Buy the book
Read my review
The Goblin Emperor is more of a coming of age tale than anything else, but honestly, hands down, this is some of the best writing I've read this year. The plot is fantastic, subtle, slow moving, but beautiful and artistic. The characters are some of the most skillfully crafted I've ever read, but it's the prose that really did it for me. Honestly, some of the most artistic, skillful writing I've read in a long time. This is one of those books I'd read just to enjoy the prose, but thankfully the plot is just as impressive as the prose.
City of Stairs – Robert Jackson Bennett
Buy the book
Read my review
This is another book that makes me want to throw my hands up and say, "Just read the damn thing already." Bennett hasn't ever disappointed me, and if it's possible, each book is better than his last. This is easily his best work. It's his first book set in a secondary world, and it's so well written, fantastically crafted and absolutely impossible to put down. This is a masterpiece in every respect.
Fool's Assassin – Robin Hobb
Buy the book
Read my review
Robin Hobb is a very celebrated author, but I was really reluctant to read her spinoff to one of my favorite series. I shouldn't have been. This book was one of the highlights of my year. No one can create a character like Hobb. Her older characters were just as interesting as her new ones. While most of the book is filling in gaps, detailing daily life and the such, somehow Hobb makes that just as interesting as any sword fight ever would be. I don't know how she does it. Robin Hobb could writing a shopping list and I'd probably be riveted by it. The woman can do no wrong.
Dust and Light – Carol Berg
Buy the book
Read my review
Carol Berg is one of my favorite authors. She's also incredibly sweet, which makes me doubly happy to add her to this list. Dust and Light is part politics, part personal and family struggle. She has a way with writing downtrodden, rather tortured characters that absolutely mesmerizes me, and this book is no different. However, Berg is also one of the most sensual authors I can think of. Her books are packed with sensation, magic, detail, and layers. I can't put them down, or stop thinking about them. This one didn't disappoint. The magic is unique in a way that only Berg can manage, the so is the world. Her characters are just as tortured, and their voices are just as memorable. Well worth reading. This one was absolutely delightful.